2 barrels filled with explosives found on Isareli beaches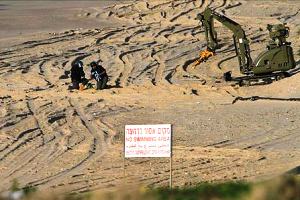 Two barrels filled with explosives washed up on beaches in Israel on Monday, according to Israeli authorities.
Authorities disposed of both without injury.
Islamic Jihad, the Fatah Al Aqsa Martyrs Brigade and the Nasser Salah al-Din Brigades issued a leaflet in Gaza claiming responsibility for sending three explosive devices to Ashkelon and Ashdod.
A large barrel filled with explosives was found on a beach in the Ashkelon area Monday morning. The beach was closed.
Policemen and bomb disposal experts neutralized the explosives, according to police spokesman Miki Rosenfeld.
A second barrel filled with explosives was discovered later in the day on the shore of the city of Ashdod.
Authorities conducted a controlled explosion on the second barrel. Police were combing the beaches, and nearby areas were closed to the public. Authorities have not discussed a third device. CNN