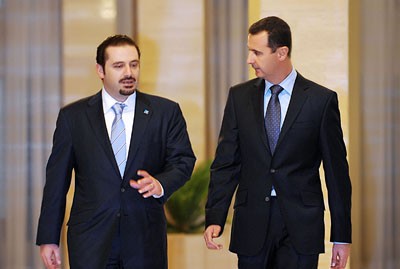 Lebanese Prime Minister Saad al-Hariri visited Damascus on Saturday for landmhttps://yalibnan.com/wp-admin/post-new.phpark talks with Syrian President Bashar al-Assad. He arrived minutes after 3:00pm and was received at the airport outside Damascus by Syrian Prime Minister Mohamad Naji al Otri. He then headed straight to the Tishreen presidential palace where he was welcomed by the Syrian president .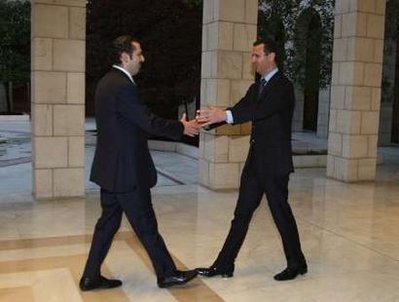 Amar Houry, a member of the Hariri's parliamentary bloc said the talks which will tackle improving the relations between the two countries do not have a specific set agenda but stressed that the visit " is a step forward in the right direction."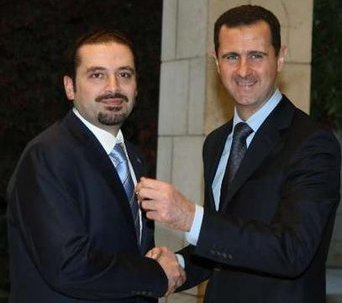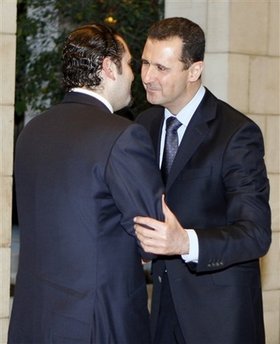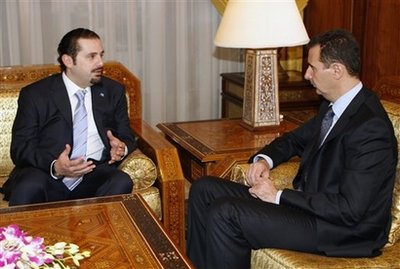 MP Bahia Hariri , sister of the slain PM Rafik Hariri said today : It is natural when PM Hariri visits Syria as the premier of all of Lebanon government. In the end, Syria is the closest country to us, and hopefully the visit will produce stability and security in Lebanon.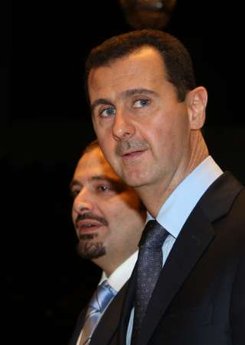 Ya Libnan will update this feature on regular basis until Hariri returns to Beirut