Majd al-Assad, the younger brother of Syrian President Bashar al-Assad passed away on Saturday at a Damascus hospital after a long illness, state media reported without giving further details.
Majd was born in 1966 in the northwestern province of Latakia. He had graduated from the Faculty of Economics, at Damascus University in 1989. He had never displayed any political ambition. He was married for 15 years but had no children.
President Bashar al-Assad issued an official announcement on Saturday, saying Majd's funeral will be held on Sunday afternoon in his hometown of Qardaha on the shores of the Mediterranean Sea
Majd's death leaves the Syrian president with just one brother and a sister. Bashar al-Assad's remaining brother, Maher, is a colonel in the presidential guard. His sister Bushra is married to General Assef Shawkat — a former head of military intelligence who was appointed deputy chief of staff of the Syrian army in July.
Lebanese Speaker Nabih Berri, Hebzollah Secretary-General's Political Assistant Hussein Khalil, MP Suleiman Franjieh, and MP Talal Arslan attended the funeral in Qardaha , while PSP leader MP Walid Jumblatt sent a cable offering his condolences to the Syrian President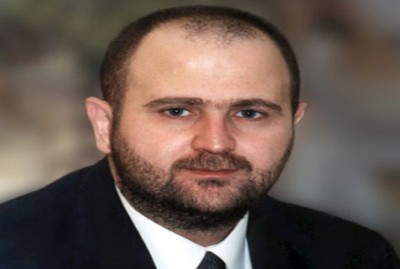 This error message is only visible to WordPress admins
Error: No connected account.
Please go to the Instagram Feed settings page to connect an account.