Lebanon pays tribute to Gebran Tueni on 13th assassination anniversary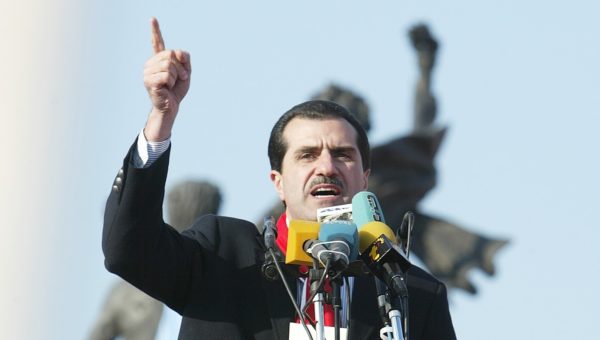 Prime Minister-designate Saad Hariri paid tribute on Wednesday to slain MP Gebran Tueni marking the 13th anniversary of his assassination.
A former MP and a leading figure in the March 14 movement, Tueni was killed by a car bomb while driving through Mkalles en route to the An-Nahar building in Downtown Beirut Monday, Dec. 12, 2005.
"On the 13th anniversary of the martyrdom of Journalist Gebran Tueni, we remember his brave words and free oath in defense of Lebanon and the unity of the Lebanese," said Hariri in a remark on Twitter.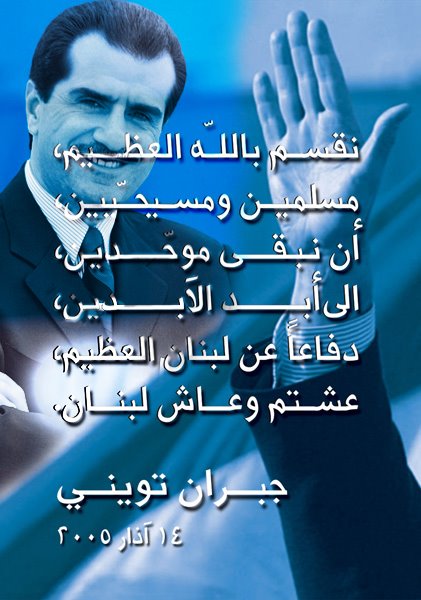 Tueni,  was among a series of anti-Syrian tutelage officials who were assassinated or escaped murder in the aftermath of the Feb. 2005 murder of former Prime Minister Rafik Hariri.
He had returned to Lebanon from Paris less than 24 hours before the bombing, after attending a ceremony in which his father Ghassan was awarded a Legion of Honor medal.
Many Lebanese know the name but how many remember what he stood for? 13 years after his assassination his ideas and his words are as relevant today as they were back then.
Tueni stood alongside former Prime Minister Rafik Hariri as a leader of the opposition to Syria's occupation of Lebanon, which ended amid popular pressure in 2005.
Tueni's daughter Michele said in a remark on twitter addressing her father : "An ominous day…the wound grows deeper and deeper every year…but love is stronger than death, even death never separated us father."
Phalange party chief MP Sami Gemayel also paid tribute saying Tueni has always sought for Lebanon's sovereignty but was assassinated before his dream came to fruition.

He is the "martyr of sovereignty that never came to fruition," he said on Twitter.
"On that very sad day 13 years ago, a Hero from Lebanon was martyred… a hero that impacted my life in many ways..Gebran you will never be forgotten..we miss you.the country misses you… Annahar misses you… God bless your soul," one tweet also read.
In its Wednesday issue, An-Nahar included a special supplement of editorials commemorating Tueni.