Yemen peace talks encouraging, U.N. envoy says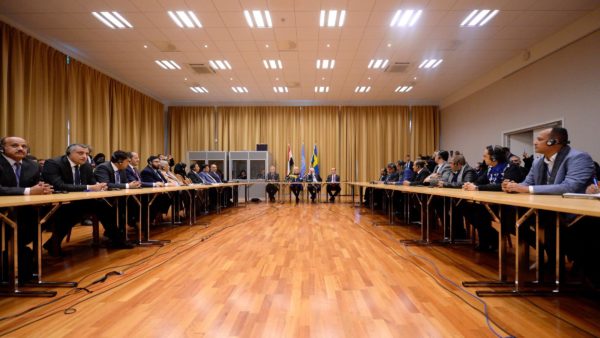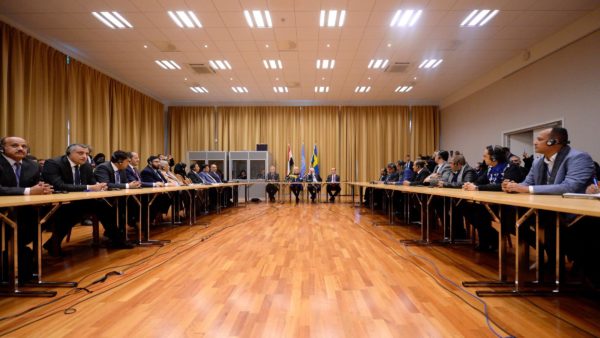 Both sides fighting Yemen's civil war have been at the peace table for four days, but there hasn't yet been any significant breakthrough.
Officials and the U.N. envoy to Syria said negotiations between Houthi rebels and the Yemeni government have so far been encouraging, but not enough to signal peace is imminent.
The United Nations says three quarters of Yemenis need aid, but can't get it because of tensions between opposing sides. The U.N. said this week nearly 16 million Yemenis have food insecurity ranging from crisis (10.8 million) to catastrophe levels (65,000). Five million are at the emergency level.
A major sticking point in negotiations in Sweden is the fate of the critical port in Hudaydah, which is where critical food and medical supplies arrive to reach Yemenis. The Yemeni government is demanding to take control of the port, Al Jazeera reported.
"We are looking to resume the situation in the city before the Houthi takeover in 2014," he added.
The Yemen civil war started in 2014 when the Houthis rebels, formed from Zaydi Shia Muslims, challenged the country's government via opposition to President Abd-Rabbu Mansour Hadi.
Houthis overtook the government in 2015, sparking an all-out civil war — with regional players Saudi Arabia and the United Arab Emirates coming to the aid of the Yemen leaders and Iran supporting the rebels.
UPI