Deal reached to evacuate pro-regime Syria towns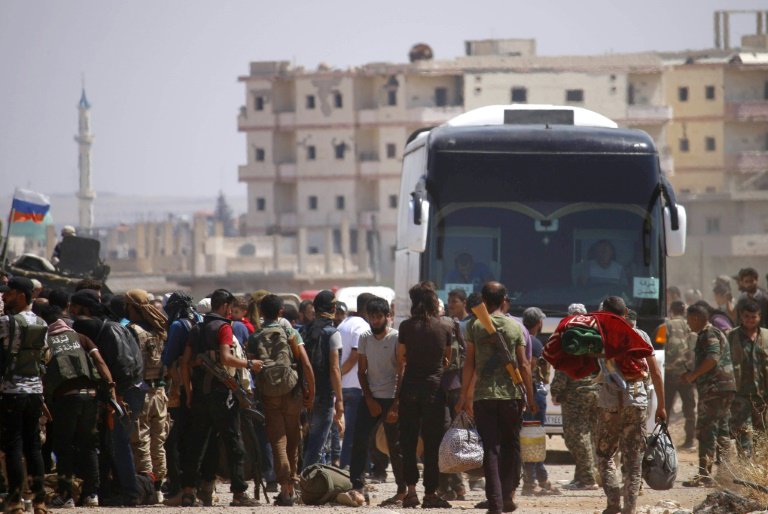 Beirut< Lebanon – Thousands of people will be evacuated from two besieged pro-regime towns in Syria in exchange for the release of prisoners held in regime jails, a monitor said yesterday.
Under a deal brokered by regime ally Russia and Turkey, Fuaa and Kafraya, the last besieged towns in the country, will be fully evacuated after three years of encirclement, said the Syrian Observatory for Human Rights.
"The deal provides for the total evacuation of residents in the two towns, which are besieged by rebels and Hayat Tahrir Al Sham, to regime territory in nearby Aleppo province," said Observatory head Rami Abdul Rahman.
"In exchange, hundreds of detainees will be released from regime prisons," Abdel Rahman told AFP.
Syrian state media reported Tuesday on preliminary information on a deal to free "thousands" of people in Fuaa and Kafraya.
GN