Lebanese to elect a new president in Sierra Leone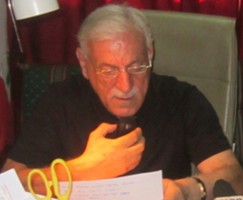 Freetown- Members of the Lebanese Community in Sierra Leone are due to elect a new President and national executive on 24th June 2018, according to sources close to the community.
The community's venerable President,  Samir Hassanyeh is not likely to contest for re-election. He intends to take a dignified exit from frontline politics and remain in an advisory role in the community, according to reliable sources.
Hassanyeh's deputy in the committee, Hisham Mackie is likely to emerge as the community's next President.
In an interview last night, Mackie told the Global Times that, he was not aware that he was being tipped for the top job. "I will be honored to serve my community in any capacity…Members of our community will have the opportunity to elect their leaders when we go to the polls in June this year…Mr. Hassanyeh has been a very good leader of our community…We are proud of his record as President…We hope that, he will stay around and build on his legacy", Mr. Mackie told the Global Times.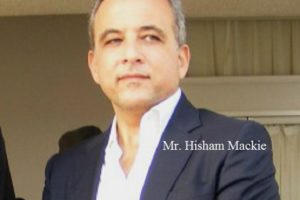 Mr. Hisham Mackie is a prominent diamond exporter in Sierra Leone. Until recently, he was the Turkish Consul in Sierra Leone.
Some prominent members of the Lebanese community in Sierra Leone told the Global Times yesterday that, for the sake of peace and tranquility in the community, a new President needs to emerge in June 2018.
Mr. Samir Hassanyeh has been a strong pillar of the Lebanese Community in Sierra Leone. It is sad that, he cannot continue to serve as President of the community after June 24, 2018.
Many members of the Lebanese Community in Sierra Leone have described Mr. Samir Hassanyeh as their Godfather.
GLOBAL TIMES