Lebanese central bank says pound is stable, adds to forex reserves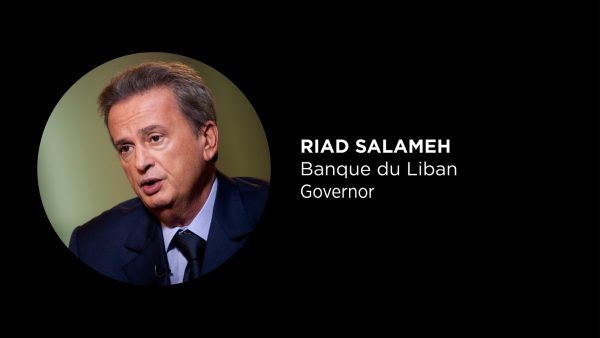 The Lebanese central bank governor mentioned on Tuesday that the bank has the foreign-currency reserves that are essential to keep the pound steady against the US dollar at its fixed rate for the predictable future.
He also said in an interview that since June the central bank has been operating in three financial procedures in order to uphold the high levels of dollar assets and to help banks to secure their credit portfolios.
"The reserves of the central bank are now at $44.3 billion, so it is a record high," Salameh clarified at the headquarters of the central bank in Beirut. "These operations have contributed in increasing the dollar assets of the central bank." He continued.
Salameh however; refused to say by how much dollar assets had increased as a result of the three operations, but he said Lebanon's foreign currency reserves reached $40 billion at the beginning of the year.
His statement  comes after the US house of Representatives  voted  to impose on Wednesday  new sanctions against  the Iranian backed Hezbollah militant group. Salameh  was recently in Washington to lobby against the sanctions  and to  lessen the impact on Lebanon.   Following talks with the U.S. State and Treasury departments recently  in Washington , Salameh expressed relief in an interview with Lebanese TV station LBCI. "What we heard is reassuring," he said.
"The goals of the U.S. State and Treasury departments are to support the Lebanese economy and banking sector," said Salameh , who met with the World Bank and the International Monetary Fund also  while in Washington  .
During his visit to Washington Salameh was honored by "Global Finance" Magazine for the second year in a row with a prestigious shield , for ranking at the top of the list of best central bank governors in the world with "Class A" rating score.
While in Washington Salameh  also  revealed that the U.S. wouldn't implement any mechanism that would affect the value of the Lebanese pound compared to the U.S. dollar, which could weaken the Lebanese currency and banking sector if it became unstable.
Lebanon is also working to amend its own laws to comply with the sanctions including the U.S. Hezbollah International Financing Prevention Act of 2015.
During the  interview with LBCI, Salameh appeared optimistic and said he doesn't believe anyone is trying to harm Lebanon.
He nevertheless warned that any mistake made in the implementation of the sanctions – or any noncompliance – could harm Lebanon.
MENAFN/YL