Lebanese film picks up prestigious Berlin film award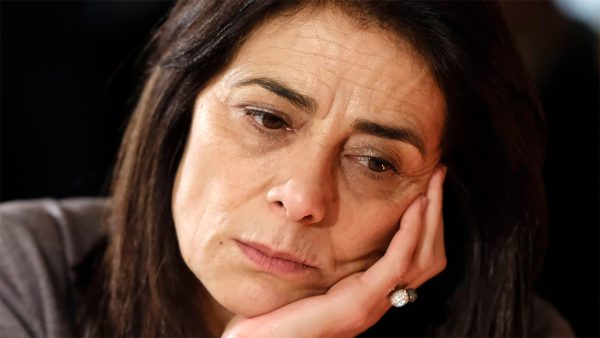 The prestigious best fiction film award at this year's Berlin film festival has gone to the joint Lebanese-French-Belgian film Insyriated, it was announced on Saturday.
Insyriated is a tautly-constructed drama about a group of people trying to live a normal life in a war zone. It is the second film staring Palestinian-Israeli Hiam Abbass to win the Panorama Audience Award with the actress also played the lead in Eran Riklis's Lemon Tree in 2008.
Winning director Philipp Van Leeuw triumphs with only his second feature film. He previously tackled conflict themes, and the poignant topic of Rwandan genocide, in 2008's The Day God Walked Away.
This year a total of 29,000 votes were cast and counted for the audience award which Insyriated picked up, beating stiff competition from the likes of Moroccan psychedelic drama Headband Lullaby.
The award ceremony will be held at 5pm on Sunday in Berlin, and the award will be presented by German journalist and television presenter Patricia Schlesinger.
Middle Eastern films have been well represented at this year's festival, including the screening of recent FIPA d'Or winner Tahqiq fel Djenna [Investigating Paradise], from Algerian director Merzak Allouache.
AL ARABY. UK>