Jumblatt, Aoun discuss electoral law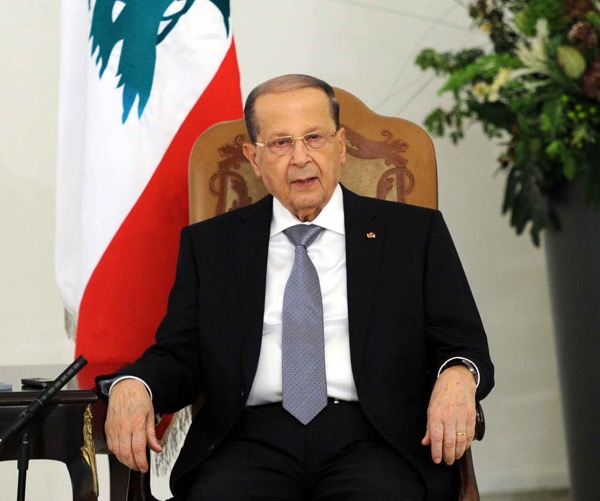 A Progressive Socialist party delegation met with President Michel Aoun on Wednesday, where talks focused on the controversial electoral law, amid reports saying that the PSP leader
MP Walid Jumblatt who favors the 1960 electoral law  headed to Baabda today ,  to meet with president Michel Aoun
Jumblatt was accompanied by a  Progressive Socialist Party delegation that included  MPs: Wael Abou Faour, Ghazi al-Aridi, Akram Shehayyeb, Alaa Terro and Henri Helou.
Jumblatt reportedly  planned to suggest some amendments to the 1960 electoral law which has been rejected by Aoun and his key ally Hezbollah  who prefer the proportional representation law
Aridi, who spoke to reporters after the meeting, said that  sectarianism and proportional representation law   do not together
Insisting on diversity and partnership, Aridi remarked: "If the standards are to adopt proper representation (for the upcoming parliamentary polls), we hope that the opinion of the Druze community is taken into consideration."
Earlier, reports have said that the PSP delegation carries ideas of amendments that Jumblatt believes would develop the 1960 law, and help "save everyone's face."
They added that the MP is expected to put forward a suggestion to create a new governorate that includes the Chouf and Aley areas, and to reconsider the distribution of MPs in Beirut, North Lebanon, West and North Bekaa to ensure proper representation at parliament.
Lebanon is divided into eight governorates (mohafazah): Akkar, Baalbek-Hermel, Beirut, Bekaa, Mount Lebanon, Nabatieh, North Lebanon and South Lebanon.
In 2003, the number of Lebanese governorates increased from six to eight. Two governorates were created, Baalbek-Hermel (formerly part of the Bekaa) and Akkar Governorate (formerly part of North Lebanon).
Mount Lebanon includes Aley, Baabda, Chouf, Jbeil (Byblos), Keserwan and Metn districts.