Bassil reflected Hezbollah's not Lebanon's stance at Arab FM meeting , report
Free Patriotic Movement leader  Gebran Bassil on Sunday expressed Lebanon's rejection of an Arab League statement condemning Hezbollah over alleged interference in Bahrain.
"This Lebanese stance is based on Lebanon's interest in preserving the region's stability and its domestic unity and stability," Bassil  who was  attending  a meeting of Arab foreign ministers in Cairo  as  Lebanon's FM  told the group.
"We came here to express solidarity with Saudi Arabia against the attacks on its diplomatic missions in Iran and we rejected a statement linking Hezbollah to acts of terror," the minister  who is closely allied with Hezbollah told reporters after the meeting.
Protesters in Tehran stormed the Saudi embassy and a Saudi consulate elsewhere in the country after Saudi Arabia executed prominent Shiite cleric and opposition leader Sheikh Nimr al-Nimr earlier this month.
The session was requested by Saudi Arabia to discuss the attacks. The ensuing crisis has seen Saudi Arabia and several Arab states cut or downgrade diplomatic ties with Iran.
The meeting's closing statement condemned Iran over the attacks on the Saudi diplomatic missions and alleged interference in the affairs of several Arab countries.
Against the backdrop of the Iranian-Saudi row, Riyadh's ally Bahrain announced Wednesday that it had dismantled a "terror" cell linked to Iran's Revolutionary Guard and Lebanon's Hezbollah.
The alleged cell was planning to carry out a "series of dangerous bombings" in the tiny Sunni-ruled kingdom, a Bahraini interior ministry statement said.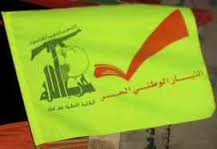 "A secret terrorist plot aided by the so-called Iranian Revolutionary Guard and the Hezbollah terrorist organization was foiled," Bahrain's BNA news agency reported last week.
"It targeted the security of the kingdom of Bahrain by (plotting to) carry out a series of dangerous bombings," it added.
The Interior Ministry arrested six people. Two of the suspects managed to escape the country, with one of them finding refuge in Iran, it said.
The "terrorist cell" was allegedly headed by twin brothers, Ali and Mohamed Fakhrawi, according to the report..
The detained are believed to be members of the "Quroob al-Basta" group, which the Bahraini authorities blame for the attack on July 28, 2015. A powerful blast outside a girls' school in the village of Sitra killed two policemen and wounded six others.
Ali Fakharawi traveled to Iran in 2011 to contact the country's Revolutionary Guard and arrange "logistic and financial support" for his network in Bahrain, the report said.
Another group member allegedly met with Hezbollah leader,  Hassan Nasrallah, in Beirut's suburbs in 2012 and received $20,000.
Bahrain has previously accused Iran of supporting terrorists in the country.
Hezbollah has been accused on several occasions of interfering in Bahrain's internal affairs . The Bahraini government presented on several occasions proofs of Hezbollah's involvement
One observer told Ya Libnan " This is bad news for Lebanon.  It appears that Bassil 's new title should be " Foreign Minister of Hezbollah, Lebanon"