Brazilian debt now seen more risky than Lebanon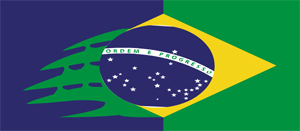 Make of this what you will, but Brazil is now seen to be a bigger credit risk than Lebanon – at least according to movements in the credit default swaps market.
The cost of insuring Latin America's largest economy against default has jumped above that for the small Middle Eastern country, which is trying to rebuild and return to a sense of normality following the 1975-1990 civil war.
The five-year CDS on Brazilian government debt climbed another 14 basis points on Tuesday to 444.83bps – its highest level in nearly seven years.
This compares to the 415.07bps that the CDS for Lebanon are currently trading at.
If there is ever a case to be made that CDS prices can be quite meaningless, this is probably it.
While Brazil has its shares of problems – a deepening recession, a growing domestic political crisis and public finances that are in disarray, comparing its credit worthiness to Lebanon is questionable.
For starters, Brazil has $360.44bn in foreign reserves at the end of July, according to Bloomberg data. That's plenty of cushion to cover the country's foreign currency sovereign debts.
The Brazilian economy – for all its woes – remains among the world's 10 biggest.
Still, the CDS shift is yet another sign of serious nerves over Brazil. With its currency, the real, plunging to a new record low on Tuesday, yields on Brazil's 10 year bonds have also surged to hit 6.150 per cent.
That's not far off from the 6.208 per cent for Lebanon's 10 year dollar debt.
FINANCIAL TIMES
We at Ya Libnan encourage and welcome an open exchange of ideas on this story's topic, but we kindly ask all participants to follow our guidelines for respecting community standards. Personal attacks, inappropriate language, and off-topic comments may be removed, and comment privileges revoked .