Record snow in Istanbul and Snowstorm shuts Lebanon schools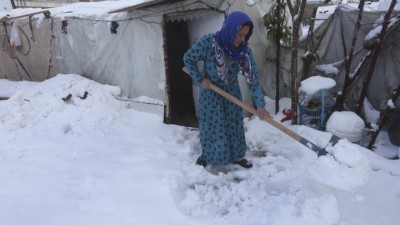 Parts of the Middle East continue to grapple with blizzards as heavy snowfall breaks a chilling new record in Istanbul and a third snowstorm in Lebanon prompted the education minister to order all schools in mountainous areas to shut on Friday and Saturday.
The Istanbul Metropolitan Municipality said Thursday that the snowfall in Istanbul has broken a 28-year record in the Turkish city, with snow reaching as high as 75 cm in the Çatalca district, in the westernmost region of greater Istanbul, The Hurriyet Daily reported.
"Our teams used 18,543 tons of salt and 926 tons of [chemical] solution to keep the roads open," The Hurriyet Daily quoted Istanbul's municipality as saying in a statement.
Despite the efforts to melt the icy sheets, the record snowfall is said to have paralyzed many areas of the city, and many locals took to social media to complain that the 1987 snow storm did not hurt Istanbul as much.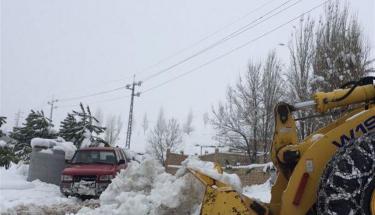 The 1987 snowstorm is said to have hit the city for a longer period of time. Meanwhile, the municipality has stressed that it is on "alert" with 4,815 personnel and 1,028 vehicles to keep to the roads open.
Schools shut in Lebanon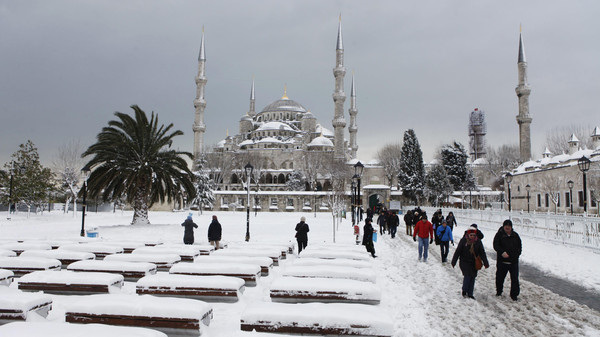 After snowfall in Lebanon's mountainous regions, schools in villages located at an altitude of 1,000 meters and above were ordered to close down on Friday and Saturday by the education ministry.
The meteorological department at Beirut's Rafik Hariri International Airport said snowfall was witnessed in areas 900 meters above sea level and winds were recorded at speeds up to 90 kilometers per hour.
In some parts of the northern Lebanon's Akkar district, the storm caused power outages, the National News Agency said.
Heavy rainfall also flooded rivers in Akkar, inundating adjacent agricultural fields, the agency said, adding that farmers feared their crops were destroyed.
The meteorological department at Beirut's Rafik Hariri International Airport described Storm Windy as blowing over from the Arctic and said it will last until Friday.
Jordan
In Jordan, most roads were blocked, including those in the capital, Amman. Authorities broadcast warnings to people not to leave their homes.
The Jordan Meteorological Department (JMD) said the country will remain under the impact of a polar front and depression on Friday.
"We expect snowfall on Friday to be heavy at times, especially in the southern mountainous areas," JMD meteorologist Laila Shaheen told The Jordan Times.
Very cold weather with thunderstorms and rain are forecast on Friday, when snowfall is also expected in areas 600 metres above sea level and higher.
Jerusalem
People in Jerusalem woke up to around 25 centimeters of snow after the second major blizzard of winter swept across the hilltop Holy City.
Schools closed for the day and urban bus services were limited.
The two main highways into Jerusalem, which climb to around 795 meters (2,600 feet) above sea level, were closed in both directions.
Few cars were seen on the icy streets except for emergency vehicles or those with four-wheel drive.
Al Arabiya