11 injured in France's second 'Allahu Akbar' attack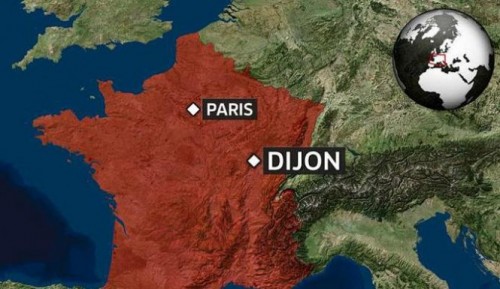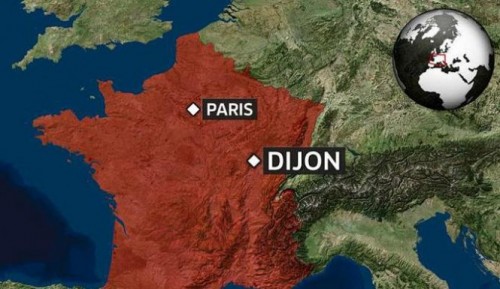 Dijon, France – A driver shouting "Allahu Akbar" ("God is greatest") ploughed into pedestrians in eastern France Sunday, injuring 11 of them, just a day after a man yelling the same words was killed in an attack on police officers.
Two of the people injured in the car attack in the city of Dijon were in a serious condition, a police source said, adding that the driver had been arrested.
"The man, born in 1974, is apparently unbalanced and had been in a psychiatric hospital," a source close to the investigation told AFP, adding that "for now his motives are still unclear".
The man had targeted groups of passersby at five different locations in the city on Sunday evening in a rampage that lasted around half an hour, the police source said.
"Nine people were lightly injured and two others seriously but their lives do not appear to be in danger," the source added.
Witnesses told police that the driver shouted "Allahu Akbar" and "that he was acting for the children of Palestine", a source close to the investigation said.
Police sources said the driver was known to police for petty offences dating back to the 1990s.
On a street in the city centre traces of blood and attempts by authorities to cover it up with sand could be seen, AFP journalists there said. Nearby, victims and their families were being cared for at a hospital.
Dijon prosecutor Marie-Christine Tarrare refused to comment when contacted by AFP.
Prime Minister Manuel Valls took to Twitter to express "solidarity" with those injured in the attack.
France is still reeling from a suspected radical Islamic attack on Saturday that saw a French convert to Islam shot dead after attacking police officers with a knife while also reportedly crying "Allahu Akbar" in the central town of Joue-les-Tours.
– 'Lone wolf' fears –
The assailant, Burundi-born French national, Bertrand Nzohabonayo seriously injured two officers — slashing one in the face — and hurting another.
The 20-year-old attacker also cried "Allahu Akbar" during the assault, said a source close to the case speaking on condition of anonymity.
The assault prompted the government to step up security at police and fire stations nationwide.
Nzohabonayo had previously committed petty offences but was not on a domestic intelligence watch-list although his brother is known for his radical views and once pondered going to Syria, the source said.
The anti-terror branch of the Paris prosecutor's office has opened a probe into that attack, with the line of inquiry focusing on whether it was motivated by radical Islam.
The weekend incidents in France come as governments around the world brace for so-called "lone wolf" attacks by individuals returning from waging jihad abroad, or who are simply following Islamic State group calls for violence in the countries involved in a coalition fighting the militants in Iraq and Syria.
The group has repeatedly singled out France for such attacks, most recently in a video posted on jihadist sites this week.
Last week in Australia, an Iranian-born Islamist with a history of extremism and violence entered a cafe and held people hostage for 16 hours before being killed. Two of the hostages also died.
Last year in France, a recent convert to Islam also stabbed a soldier in the busy Paris commercial complex and transport hub of La Defense.
And the main suspect in the murders of four people at Brussels' Jewish Museum in May, Mehdi Nemmouche, spent more than a year fighting with extremists in Syria.
Authorities in France believe around 1,200 nationals or residents are involved in one way or another in jihadist networks in Iraq and Syria.
Yahoo /AFP