Iran denies sending Hezbollah to Syria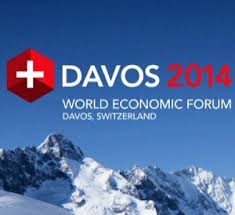 Iranian Foreign Minister Mohammad Javad Zarif Friday denied his country had sent Hezbollah militants to fight in Syria, saying the Tehran-backed Shiite extremist group was making its own decisions.
The usually smiling Iranian diplomat, who has been seen as the new face of the Islamic republic since coming to office in August, was unusually combative in a tense panel session held in the Swiss mountain town of Davos.
Under constant questioning about Iran's role in shoring up Syrian President Bashar al-Assad, Zarif said it was "preposterous" to suggest that Tehran was supporting extremist groups fighting in Syria.
"We are not sending people, Hezbollah has made its own decision," Zarif told the audience, adding that Iran had also suffered at the hands of Sunni Al-Qaeda extremists.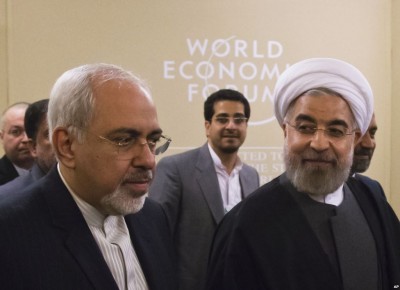 Asked if he would call for Lebanese militia group Hezbollah to withdraw from Syria, he added: "What I can ask is for all foreign elements to leave Syria and for the Syrian people to decide their own future.
"To stop funneling funds and money and arms into Syria and to allow the Syrian people to decide their destiny… hopefully in Geneva, although we were not invited. But we are hoping that Geneva can produce results, because we are in the region, we will be affected by any disaster coming out of the region."
Iran was finally not invited to join the opening of a peace conference in Switzerland, because it has failed to sign up to a 2012 accord which sets out that Assad must give way to a transitional government to end the fighting.
The US and its allies accuse Iran of sending cash, arms and advisors to prop up Assad's regime.
Iran is one of Assad's closest allies and has been widely criticized in the West for sending fighters to Syria and for supporting Lebanon's Hezbollah militia, which is battling on the government's side.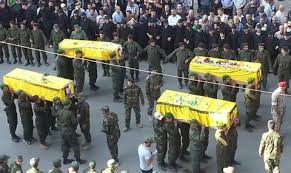 Zarif's call for "all foreign forces to withdraw from Syria" was endorsed by fellow panelists, Jordanian Foreign Minister Nasser Sami Judeh and Turkish Foreign Minister Ahmet Davutoglu, before the crowd of political and financial elites.
Judeh noted that Saudi Arabia and others at the opening of the Syria peace conference in Montreux on Wednesday also backed the withdrawal of foreign forces.
"There is a consensus that non-Syrian fighters should withdraw from Syria," said another panelist, Ghassan Salame, dean of the Paris School of International Affairs.
Salame said the U.N. Security Council should adopt a resolution demanding such a withdrawal since there seems to be a consensus among those at Montreux and in Davos, a proposal which was greeted with loud applause.
AFP/ AP