Iran, UN , NATO warn Syria against using Chemical weapons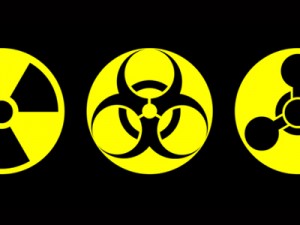 Iran, the United Nations and the NATO on Monday added their voices to warnings against Syria ever using chemical weapons in its increasingly large-scale war with anti-government insurgents, as more deaths were reported across the war-torn country.
As many as 175 people have been reportedly killed by the fire of Syrian forces across the country, mostly in Damascus, Aleppo and Idlib, Al Arabiya reported citing Syrian activists.
Foreign Minister Ali Akbar Salehi said in New York that Iran could not support any country — including ally Syria — that used such weapons, calling this "a situation that will end everything."
"If any country… uses weapons of mass destruction, that is the end of the validity, eligibility, legality, whatever you name it, of that government," he said at a talk given to the Council on Foreign Relations think tank, according to AFP.
He was responding to a hypothetical question from the audience about Iran's reaction if fallout from chemical weapons drifted across the border in the event of the Syrian government there unleashing its chemical arsenal.
"Weapons of mass destruction, as we said it, is against humanity, something that is not acceptable," he said.
Iran suffered from Iraqi use of chemical weapons during the countries' 1980-1988 war and says it opposes all such weapons, although Western powers and Israel accuse Iran of trying to build a nuclear bomb.
The Syrian military has not used chemical weapons against the increasingly widespread rebellion. U.S. Defense Secretary Leon Panetta has said the Syrian regime recently its chemical arms to help keep them safe.
Dire consequences
U.N. Secretary General Ban Ki-moon on Monday once again warned Syria against using chemical weapons, saying any such attack would bring "dire consequences."
"I once gain emphasize the fundamental responsibility of the Syrian government to ensure the safety and security of any such stockpile," Ban told reporters at a meeting marking the 15th anniversary of the Chemical Weapons Convention on the sidelines of the U.N. General Assembly.
"The use of such weapons would be an outrageous crime with dire consequences," he warned. "Chemical weapons simply have no place in the 21st century."
The U.N. chief noted that Syria and seven other nations still had not signed the convention.
"I have expressed grave concern with statements made by representatives of the Syrian government about the existence of chemical weapons and their possible use," Ban stressed.
In an interview with Beirut-based al-Mayadeen TV, Syrian Foreign Minister Walid Muallem accused the United States of seeking a pretext to attack Syria, comparing the tactic to those that preceded the 2003 U.S.-led invasion of Iraq.
"It is a myth they invented to launch a campaign against Syria like they did in Iraq," he said.
A U.S.-led coalition invaded Iraq in March 2003, accusing Saddam Hussein of possessing weapons of mass destruction. No such weapons were ever found.
NATO chief Anders Fogh Rasmussen said on Monday that Syria's chemical weapon stockpiles were a "great concern" but the solution to the conflict remained political, not military.
Heavy fighting
Meanwhile, shelling and air raids killed scores of Syrian civilians, including children, on Monday, a watchdog said, while rebels and loyalists fought close-quarter battles in Aleppo's main souk.
The Syrian Observatory for Human Rights reported shelling in the provinces of Hama, Deraa and Homs.
In a video released by activists from Salqeen, a number of the apparent air strike victims are seen piled in the back of a pick-up truck, their bodies charred black with limbs torn off.
In Aleppo, an AFP correspondent said rebels and regular soldiers traded fierce machinegun fire in and around the historic souk, which reverberated across the centuries-old UNESCO-listed covered market.
The fighting, which took place in an area of the souk facing Aleppo's ancient citadel, came after parts of the market were ravaged by a fire, sparked by fighting, on Friday night and Saturday.
Traders told AFP that the army had no presence inside the souk area, which has been infiltrated by rebels.
The regime and rebels blamed each other for damage to the souk.
However, video posted on YouTube by activists showed rebel fighters trying to put out the fire with a water hose. "We are certain that it was regime fire that started the flames," an anti-regime citizen journalist told AFP.
At least 30,000 people, including more than 2,000 children, have died in the conflict since it erupted in March 2011, according to figures supplied by the Observatory.
Al  Arabiya