US Authorizes Financial Support to Free Syrian Army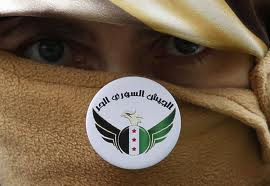 According to a report by AL-Monitor , a US group that supports the Free Syrian Army has received a waiver from the US Treasury Department authorizing it to provide logistical and financial support to the armed Syrian resistance.
Brian Sayers, of the Syrian Support Group, told Al- Monitor in an interview Friday that the waiver was received last week from the Treasury Department Office of Foreign Asset Control (OFAC).
"The OFAC decision is huge," Sayers told AL-Monitor, adding: "It gets us the leeway to support the Free Syrian Army in broad terms."
According to the report, the Syrian Support Group hired Sayers, who previously spent six years working in NATO operations in Brussels and Kosovo, four months ago to be the Washington agent for the group.
With backers from the Syrian exile community in the United States and Canada, the Syrian Support Group's goal "has always been to support the Free Syrian Army in different ways," Sayers said.
Read the complete report in AL Monitor