Jumblatt opposes changes in electoral law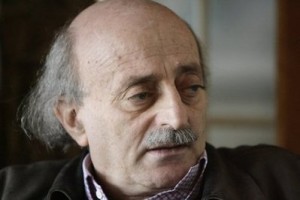 During an Iftar at al Irfan school in the Shouf region of Mt Lebanon on Saturday Progressive Socialist Party leader MP Walid Jumblatt called for preserving the current electoral law in the upcoming parliamentary elections.
" Proportional representation was first proposed by my father the late Kamal Jumblatt when he was the head of the national front with the purpose of eliminating sectarianism . But since the 'leftists' are now politically weak… it is better to postpone the discussion about an electoral law [based on proportional representation], and maintain the status quo in order to preserve diversity," National News Agency quoted him as saying.
"I would rather win or lose [the elections] among my own people in the Shouf region and Ikleem al-Kharoub, rather than 'melt' in bigger districts ," Jumblatt added.