Organizers of a Beirut cultural festival say two Israeli Arab authors will not be able to collect their literary awards in Lebanon later this month because of laws in the two countries.
Lebanon prevents holders of Israeli citizenship from entering the country and Israel bans it citizens from visiting "enemy" states.
Instead of traveling to Beirut, writers Ala Hlehel and Adania Shibli will be going to London to receive their prizes there. The two are among 39 Arab authors to be honored at the Beirut39 Festival.
The four-day cultural event celebrates fiction and poetry writers under the age of 40. Organized by the Britain-based Hay Festival and the Beirut UNESCO World Capital of the Book 2009, it starts April 15 in Beirut.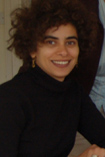 Adania Shibli
Adania Shibli was born in Palestine in 1974 and has a degree in Communication and Journalism from the Hebrew University of Jerusalem. Her works have been published in literary magazines in the Middle East and Europe and she has been awarded twice the Young Writer's Award of Palestine by the A. M. Qattan Foundation. Adania Shibli is a Phd Candidate at the School of Social Science, University of East London, where she is researching on "Visibility and Invisibility in the 'War on Terror' to explore the relationship between the media and the state during times of crisis.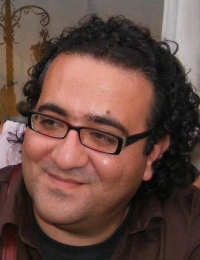 Ala Hlehel
Ala Hlehel (Alaa Hulaihil) was born in Jesh, Galilee in 1974. The Palestinian Israeli studied scriptwriting in Tel Aviv and communications as well as fine arts at the University of Haifa. Subsequently, he worked for the non-governmental organisations »Mossawa« and »I'LAM,« was a presenter for a radio station in Haifa, wrote for several newspapers including »Al-Ittihad,« and was editor-in-chief of »Al-Madina.« In addition to theatre plays, film and television scripts,and a novel, he has written several short stories published in magazines, anthologies and on the Internet – many of which have only been published in English translation.
Hlehel launched a petition last month to the supreme court in Israel to issue a ruling on the travel ban which prevents Israeli citizens from traveling to "enemy states" a ban which bars him from the launch of a project celebrating the best in Arab literature at the Beirut festival.
This error message is only visible to WordPress admins
Error: No connected account.
Please go to the Instagram Feed settings page to connect an account.