World's tallest man and woman voted in Turkish elections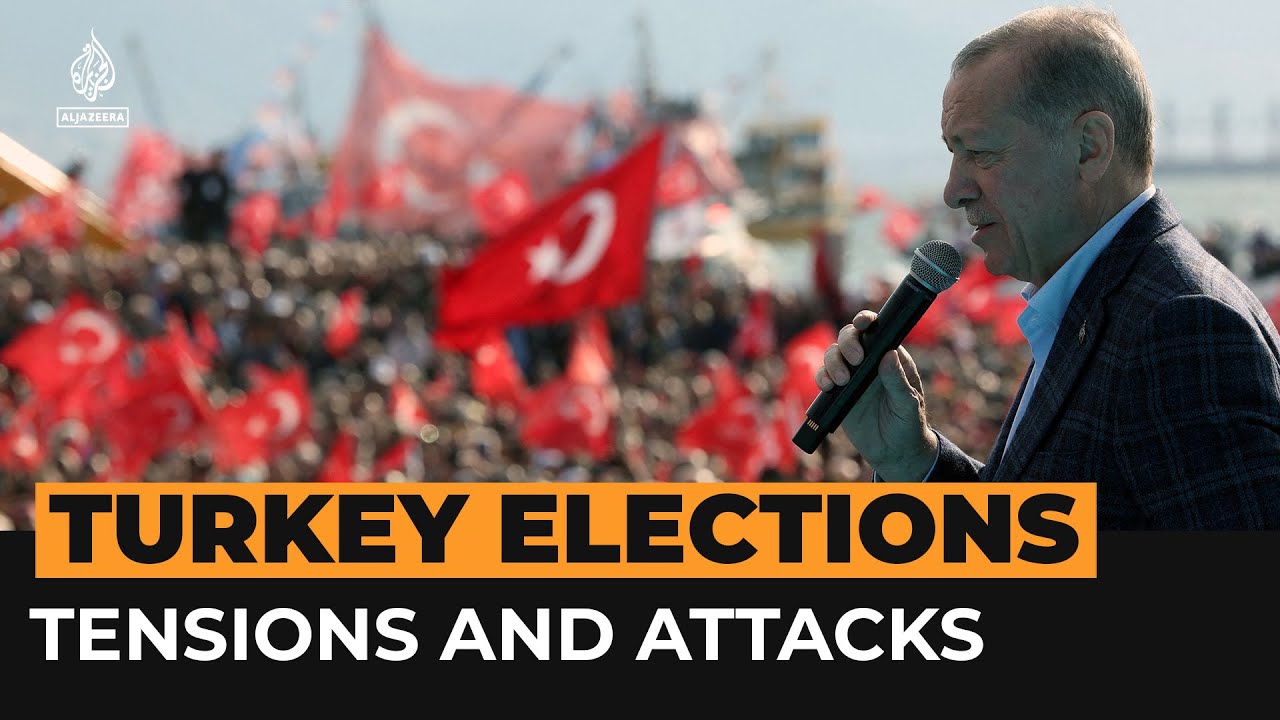 Sultan Kösen, who has the title of "the tallest man in the world" with his height of 2 meters and 51 centimeters (8 feet and 2.82 inches), who lives in Mardin, voted in the rural Alibey neighborhood of Derik district of Mardin.
Kösen, who lives in the village of Dede, entered the Guinness Book of Records in 2009 with his 27.5-centimeter long hands and 36.5-centimeter feet, as well as his height. However, because of his difficulty walking, Kösen arrived at Alibey Village Primary School to vote by riding on the back of a tractor-trailer.
"I hope it will be good for our country," he said.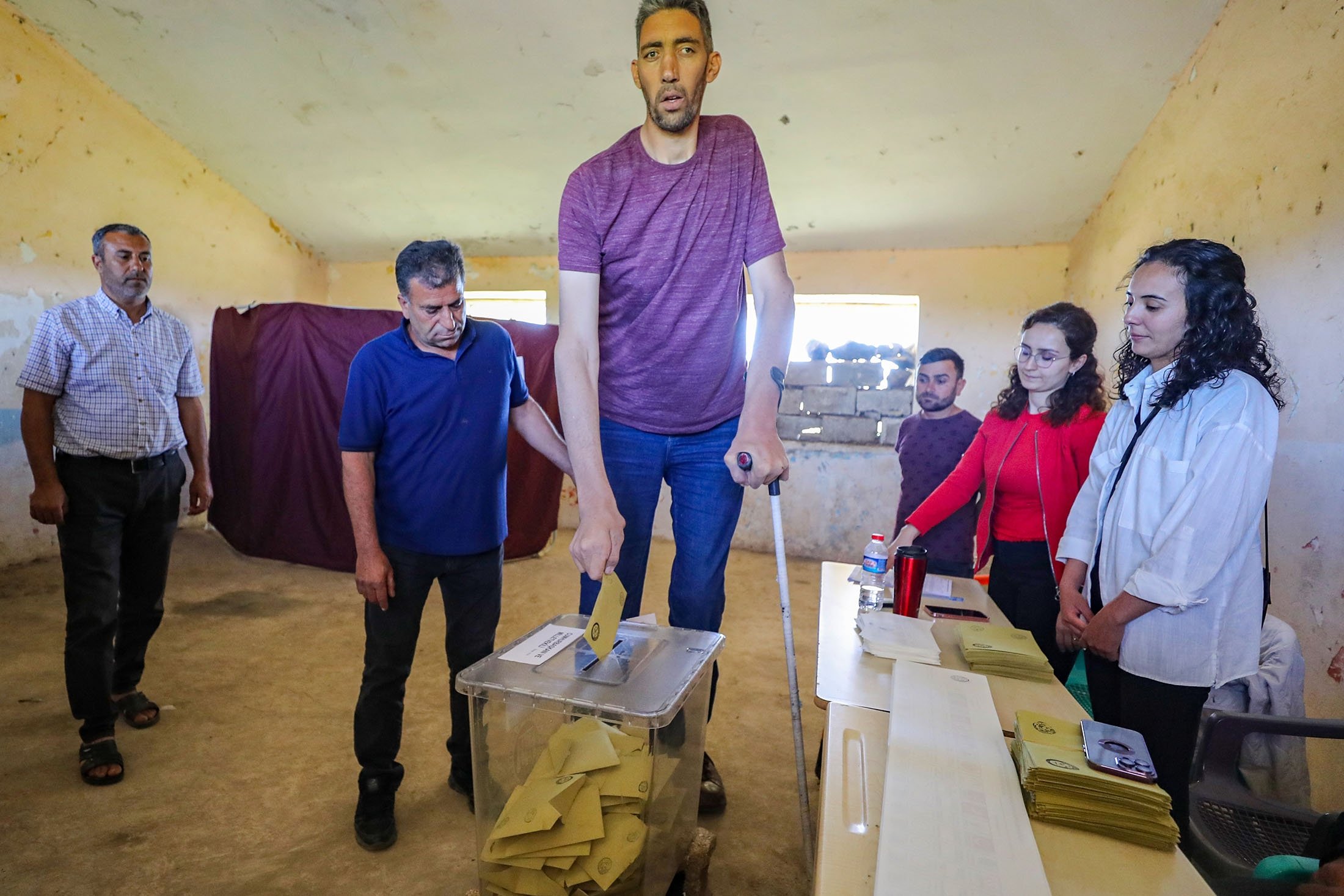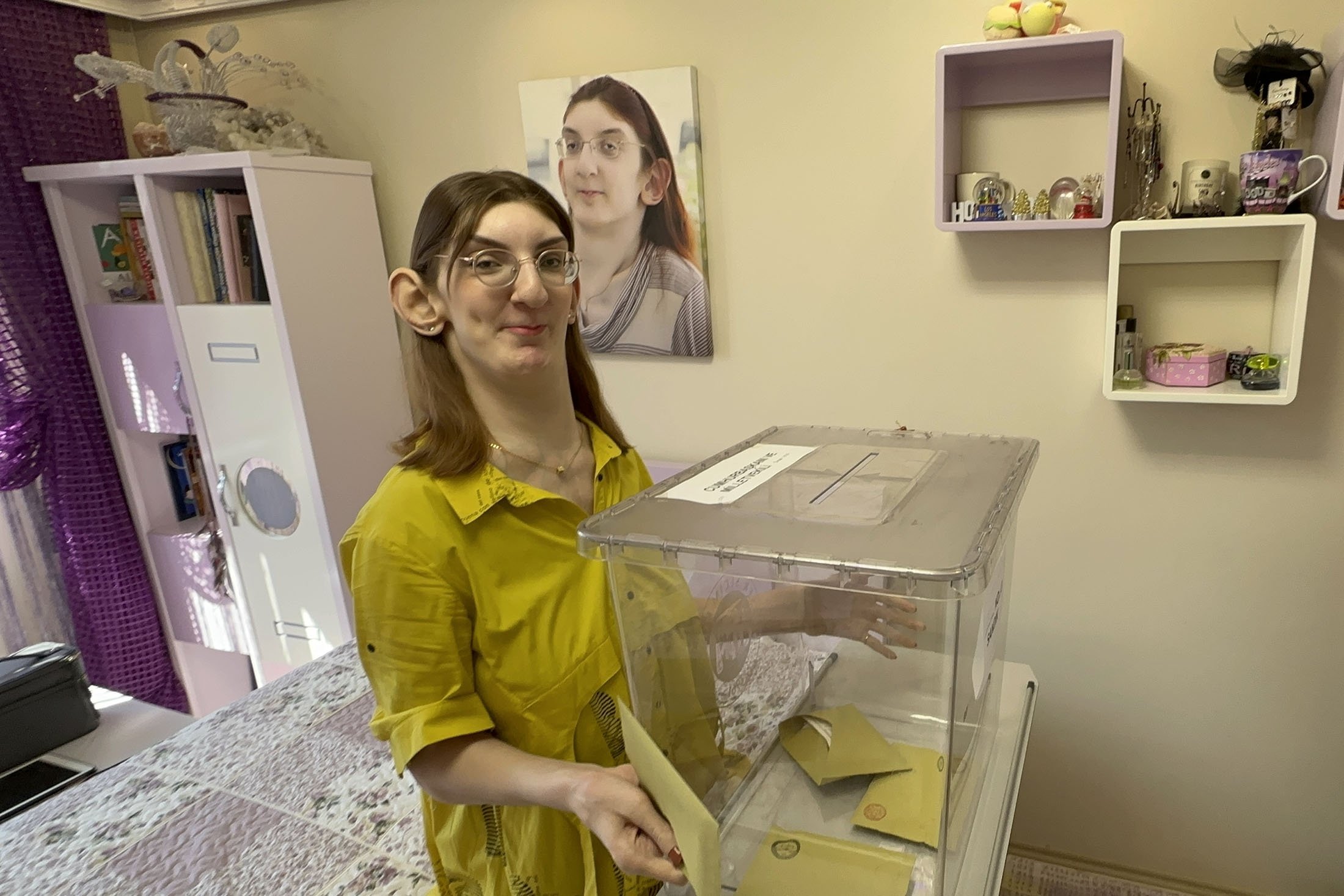 Meanwhile, Rümeysa Gelgi, who is in the Guinness Book of Records as the "tallest woman in the world," also voted.
Suffering from Weaver syndrome and living in Karabük, Gelgi voted using a mobile ballot box officials brought her.
Gelgi, who is 2 meters and 15 centimeters tall, told reporters that she had been going to schools to vote until today, but she used the mobile ballot box in this election.
She noted that the mobile ballot box was suitable for those with physical difficulties. "I wish the best for my country. I have cast my vote, thank you," she said.
DAILY SABAH