MP Makhzoumi joined the sit-in inside the parliament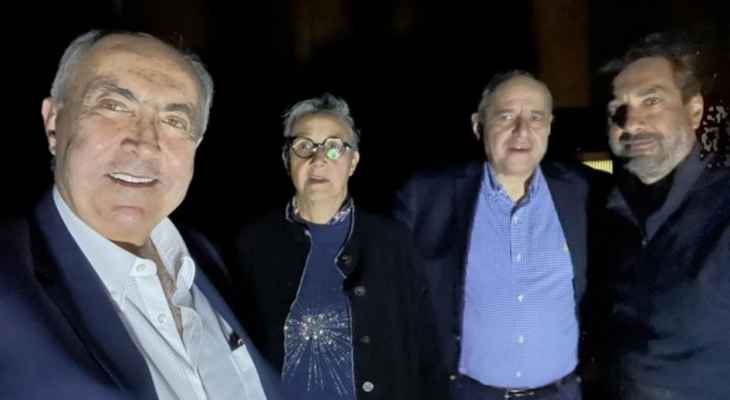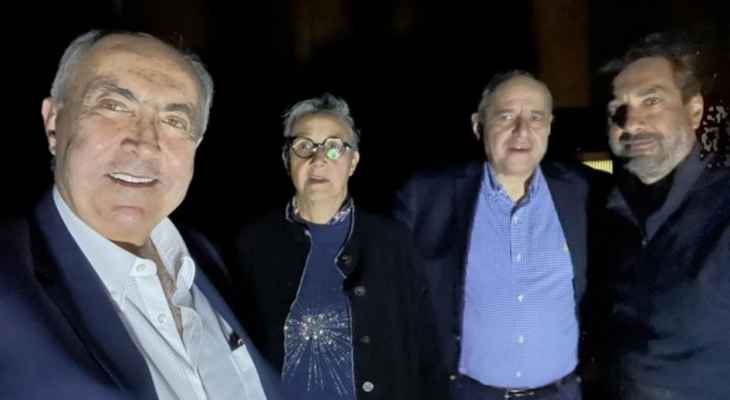 MP Fouad Makhzoumi , a member of the "Renewal" bloc, joined the members of parliament in their open sit-in inside the parliament , according to a photo that was circulated on social media on Saturday.
The open sit-in started by MPs Melhem Khalaf and Najat Saliba continues for the second consecutive day in the plenary hall of the Lebanese parliament, to demand successive sessions to elect a president.
Yesterday, Al-Jadeed TV reported that Lebanese Forces deputies Razi Al-Hajj and George Aqis assured the sit-in deputies in the parliament, after their visit to them, the importance of moving to break the deadlock at the parliament level, and considered that "this sit-in alone remains within its objection framework in the event that no agreement is reached on it " and will serve as a roadmap through which the parliamentary forces will unite.
 The 2 Independent lawmakers in Lebanon ( MPs Melhem Khalaf and Najat Aoun) are staging a sit-in at parliament to pile pressure on dominant factions to elect a new president nearly three months since the post fell vacant with the country in the throes of an economic crisis.
"We're staying in an open session until further notice," lawmaker Najat Saliba told Reuters by telephone on Friday, a day after the sit-in began.
She is one of 13 independents elected last year in an election that otherwise left the 128-seat parliament in the grip of long-dominant sectarian factions that will ultimately determine the fate of the presidency.
A long list of MPs are expected to join the lawmakers in their sit-in. Parliament Speaker Nabih Berri , who is opposed to the sit-in ordered the parliament security to turn off the lights and heating