Lebanon parliamentary committees approve capital control law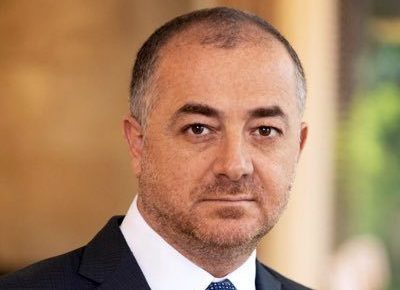 The Joint Parliamentary Committees on Monday approved the capital control draft law and referred it to the Lebanese parliament for final approval , Deputy Speaker Elias Bou Saab said.
"The discussion was beneficial and a final format of the law was adopted," Bou Saab said following the session.
"I'm optimistic that the economic crisis in Lebanon has a solution and no one is legislating the writing off of depositors' money, but we must approve laws in a rational way in which we would preserve our economy and banks," the Deputy Speaker added.
"If banks go bankrupt we will lose everything and the state must bear the burdens," Bou Saab added
No details about the draft law were released to the media
Nearly a year late
Formal capital controls are a policy recommendation of the International Monetary Fund, from which Lebanon hopes to secure an aid package after the country's financial system imploded in 2019, paralysing the banking system and freezing depositors out of U.S. dollar accounts.
This development comes after Lebanon's Cabinet approved the long-delayed draft capital control law last March 30 amid a worsening financial crisis now in its fourth year. Deputy Prime Minister Saade Chami said after the cabinet session that the law was approved with minor amendments related to a committee that determines terms and conditions for withdrawals in pounds and foreign currency.
Commenting on Bou Saab's statement the Secretary of the Leadership Committee of the Independent Nasserite Movement, Mustafa Hamdan, "we affirm with certainty that all the thieves of sectarian rule must be detained in Karantina to recover the 72 billion dollars they admitted to looting." He added, "Make Karantina like the Ritz, "in a possible reference to What Crown Prince Mohammad Bin Salman's jailing of the rich Saudis at the the Ritz-Carlton hotel in Riyadh to recover $106 billion in cash, real estate, businesses, securities and other assets