Bejjany's murder: Is it the start of new wave of Hezbollah assassinations in Lebanon?
Kahaleh, Mt Lebanon-
A Lebanese photographer was shot repeatedly by hooded men on motorcycle on Monday morning as he prepared to take his children to school.
CCTV footage leaked to local media shows Joe Bejjany getting into his car outside his home in the mountain village of Kahaleh, about 13km from Beirut.

As he prepared to drive off, two men headed to his car, opened the driver's door and shot Bejjany several times with silenced pistols. The assailants reportedly stole his mobile cellular phone and then fled on foot.
They are still at large. Lebanon's state news agency said Bejjany died of his wounds in the nearby Saint Charles Hospital. His death sparked outrage in the country. Bejjany previously worked in the telecommunications sector but recently worked as a photographer for the Lebanese army.
The village's mayor, Jean Bejjany, said CCTV footage indicated the involvement of a third suspect, and demanded an investigation that would reveal the motives for the murder within 48 hours.
He said that Bejjany had no personal issues and was well liked and said that locals would begin blocking the roads in protest if the culprits were not identified quickly.

Locals told local media that within hours of the murder, villagers were attempting to block the nearby Beirut-Damascus motorway, while the church bells rang out in tribute.
Lebanon's Internal Security Forces told local m media that they had begun an investigation, but there was no information yet regarding the motives or identities of the attackers.
Michel Moawad, a former MP, tweeted that the murder risked exacerbating the decline of the Lebanese state. "The security and judicial agencies, as well as every official, must hasten to uncover the perpetrators and their backgrounds and impose the most severe penalties on them to avoid a return to the logic of self-defence and the complete dissolution of what remains of the state."
Bejjany was recently praised for his photos of the Beirut port explosion. The attack came just weeks after a colonel in Lebanon's customs service, Munir Abu Rajeli, was found dead at his home in another murder that shocked the country .
Caretaker Interior Minister Mohammed Fahmi stressed on Tuesday that the investigation will continue until the perpetrators involved in the killing of Bejjani are caught.
The Minister stressed that he is "closely following up on the case until the criminals are found," stressing that the crime "shall not pass" unaccounted.
Fahmi's remarks came during a meeting with mayor of Kahale
Cell phone found
Lebanese security forces have reportedly found Bejjany's cell phone
"Security forces found Bejjany's phone in the town of Qmatiyeh" , al-Jadeed TV quoted security sources as saying . Qmatiyeh is a Hezbollah stronghold in Aley district.
"It is not known whether the culprits deliberately threw it in this town or that it fell from them," the sources added.
Earlier in the day, al-Jadeed reported that security agencies had also collected footage from the CCTV cameras that were pointed to the route that was likely taken by the gunmen.
Media reports have said that Bejjany, 36, was one of the first photographers who arrived at Beirut's port to take pictures after the devastating August 4 blast. Reports also said that he worked with foreign investigators probing the incident.
Joe's cousin, Gaby Feghali, said he had planned to emigrate with his family, like many others who are leaving Lebanon to escape the crisis. He said Joe got approval to leave for Canada about a week ago.
No clear motive has so far surfaced for Bejjany's murder . But that did not stop local media and people wondering aloud whether it was linked to an ongoing investigation into August's devastating blast at Beirut port.
Today it is Joe tomorrow it's someone else
Residents of Kahaleh say they want a swift investigation into what they believe was a planned operation of some kind or another.
"This is not just about our village. Because today it's Joe, tomorrow it's someone else," said mayor Bejjany, a distant relative. "Are we going to have to protect our own houses and villages?"
Nearly five months since the huge stockpile of chemicals, stored unsafely for years, detonated at the port, that inquiry has yet to yield public results. The blast killed 200 people and ravaged swathes of the capital, compounding a financial meltdown that has also triggered generalised fears over security.
Earlier this month, authorities pledged to probe the death of a retired customs officer who was found dead in his home.
Mounir Bejjany, Joe's godfather, described it as "an assassination".
At the funeral on Tuesday, neighbours wept and threw rice as men in suits carried a white coffin to the church.
Fingers pointed at Hezbollah
Commenting on the crime that rocked mount Lebanon village of Kahaleh , resigned MP Nadim Gemayel wrote on his account on Twitter, writing: Today I lost a partner in the "Lebanese Cause," the martyred son Kahaleh , Joe, Bejjany, who was the victim of the illegal weapon this farm in which we live , "  a reference too Hezbollah and its illegal arms .
After the civil war ended in 1990 all the militias handed over their arms to the Lebanese Army except Hezbollah. The excuse at the time was Hezbollah's role in fighting Israel in south Lebanon . Israel withdrew from south Lebanon in May 2000 but Hezbollah kept its arms and has since been accused of assassinating many March 14 Lebanese leaders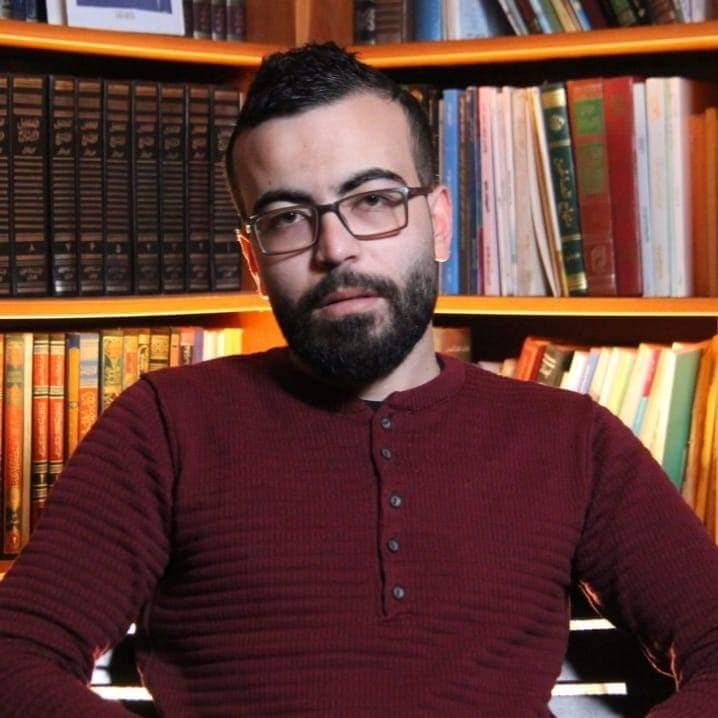 The other reason fingers are being pointed at Hezbollah is the abduction of anti Hezbollah Lebanese Journalist Rabih Tleiss
Tleiss has been missing for several days
Tleiss has been openly critical of Hezbollah and its role in the Iranian occupation of Lebanon
Tleiss was behind the story about the storage of Ammonium Nitrate in a Hezbollah workshop located in Al Dahieh area which was reportedly used for missile manufacturing .
Teliss's close friends as well as numerous activists strongly believe that Hezbollah kidnapped him.
Tleiss tweeted recently that Hezbollah thugs were threatening him and demanded an end to his criticism of Hezbollah's atrocities.