Trump doctors clear discharge. Has severe case of COVID19. Treatment to resume at White House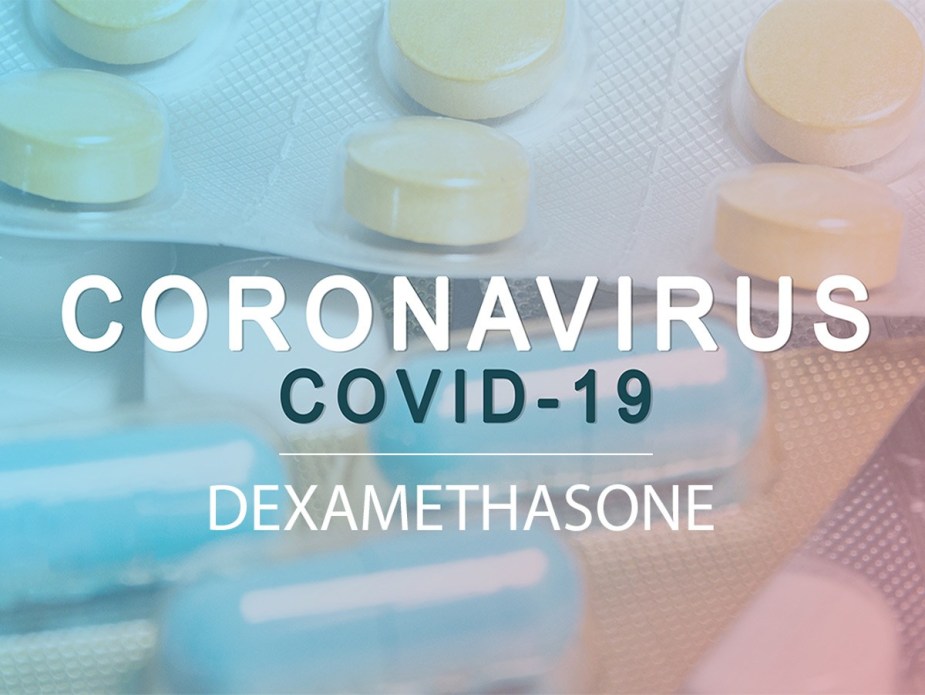 Washington — The medical team treating President Trump for COVID-19 at Walter Reed National Military Medical Center said he has improved enough to return to the White House on Monday, but warned he is not yet fully recovered.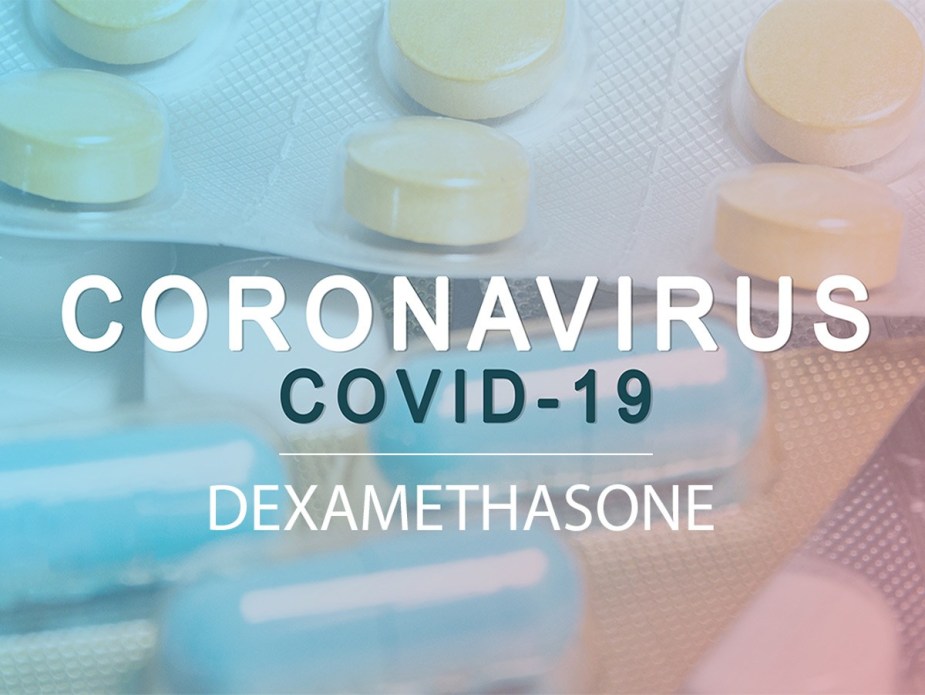 "Though he may not entirely be out of the woods yet, the team and I agree that all our evaluations, and more importantly, his clinical status, support the president's safe return home, where he'll be surrounded by world-class medical care, 24/7," Dr. Sean Conley, the White House physician, told reporters outside the facility on Monday afternoon.
Mr. Trump continues to be treated with dexamethasone, a powerful steroid recommended for use to treat severe cases of COVID-19 that can carry serious psychological side effects. Conley said the president has not exhibited any of those side effects.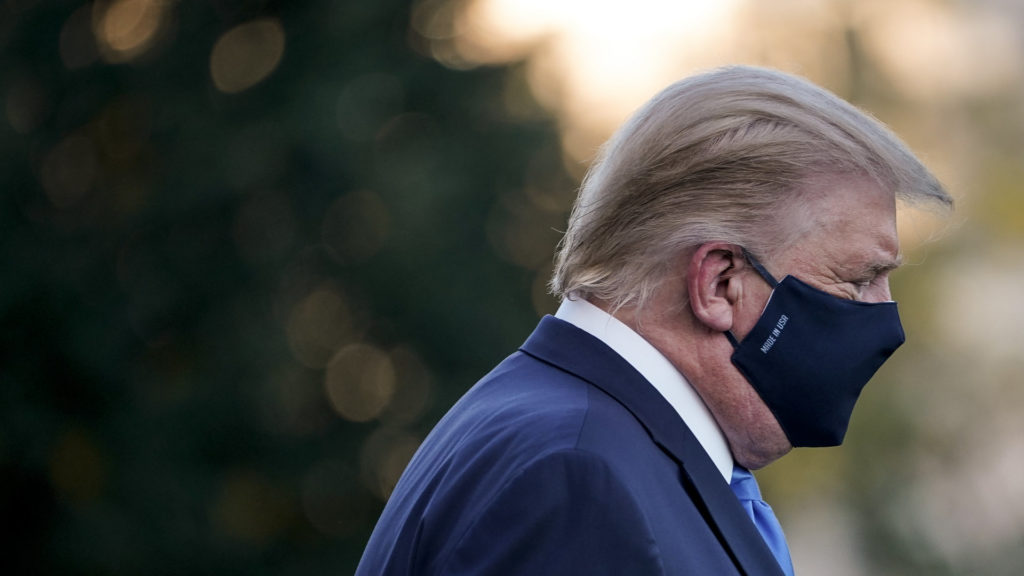 Minutes before the briefing with the doctors, the president said on Twitter that he is leaving Walter Reed later in the evening, three days after he was admitted to receive treatment for COVID-19.
"I will be leaving the great Walter Reed Medical Center today at 6:30 P.M. Feeling really good!" he wrote on Twitter. "Feeling really good! Don't be afraid of Covid. Don't let it dominate your life. We have developed, under the Trump Administration, some really great drugs & knowledge. I feel better than I did 20 years ago!"
The virus has killed nearly 210,000 Americans since the pandemic began. The president has received aggressive treatment since testing positive for the coronavirus last week, including a dose on Saturday of a steroidal drug meant to treat severe cases of COVID-19.
News of his planned discharge came minutes before the White House physician was set to provide a briefing at 3 p.m. on his condition. White House press secretary Kayleigh McEnany announced Monday she has tested positive for the coronavirus, becoming the latest official to contract the virus as it spreads through the White House.
McEnany briefed reporters at the White House as recently as Sunday, removing her mask to do so.
Update : Trump returns to the White House
Trump walked out of the hospital about 6:30 p.m. Monday and boarded Marine One, flew back to Washington and then strolled into the White House about 1o minutes later.
He entered a building that has become a hot spot for covid-19, the illness caused by the novel coronavirus.
"The West Wing is a total ghost town," said one official who worked at the White House on Monday. The official, like others, spoke on the condition of anonymity to discuss internal dynamics in the building.
It was not clear how or how long Trump might remain isolated upon return to the White House. Guidelines from the Centers for Disease Control and Prevention call for infected individuals to stay away from other people for at least 10 days after symptoms first appeared. The guidelines say patients who experienced severe illness while infected may need to stay home for up to 20 days after symptoms first appeared.
His experience with the disease appeared to fall into the category of severe illness. Trump's oxygen levels twice dropped to concerning levels on Friday and Saturday, and he suffered from symptoms including a cough, fatigue and a fever, according to his medical team.
Conley dodged several questions about Trump's condition, at one point citing privacy laws that he appeared to employ selectively.
Asked about whether Trump had any lung damage or inflammation, he demurred.
"We've done routine standard imaging," he said. "I'm just not at liberty to discuss."
"He's on a routine regimen of covid therapy," he said. "I'm not going into specifics of what he is and isn't on."
Trump's Medications explained
Dexamethasone
This steroid saves lives by calming the immune system, but it needs to be used at the right time. Give it too early and the drug could make things worse by impairing the body's ability to fight off the virus. This is not a drug you would usually give in the "mild" stage of the disease.
The World Health Organization advises using the steroid in "severe and critical" cases. Mr Trump's blood oxygen levels did dip below 94%, which is one of the National Institutes of Health criteria for "severe illness".
Monoclonal antibody therapy
This is a combination of antibodies, made by the company Regeneron, which mimic our own immune response. The antibodies physically stick to the coronavirus so they can't get inside the body's cells and they make the virus more "visible" to the rest of the immune system.
Remdesivir
This antiviral drug was first developed as a treatment for Ebola. It works by confusing the virus as it looks chemically similar to some of the raw materials the virus needs to replicate. This disrupts the virus's ability to make thousands of copies of itself. Clinical trials have shown the drug cuts the duration of symptoms from 15 days down to 11.
Other medications
President Trump's doctors say the US president is also taking zinc, vitamin D, famotidine, melatonin and aspirin. It is not clear if any of these are deliberately for Covid 19.
Zinc is a mineral that does have a role in the immune system, but there is no evidence that such supplements improve people's ability to fight the virus.
Vitamin D is known as the sunshine vitamin as it is made in the skin in response to sunlight. It also has a role in a healthy immune system, but again there is no evidence that taking supplements helps against Covid 19.
CBS