Gemayel tells Aoun : "Liberate yourself and your country"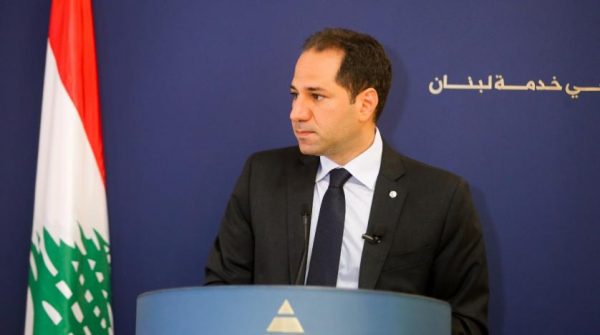 Phalange party leader  MP Sami Gemayel tweeted  : "Mr. President, you know what awaits the Lebanese people in black days of  poverty and humiliation. If you don't exercise your constitutional authorities   Lebanon will not be spared from the upcoming financial collapse .  A government of experts is the only solution  . The key is in your hands. "Liberate   yourself and your country".
Aoun is a key ally of the Iranian backed  Hezbollah militant group which is reportedly  insisting on a role in the upcoming cabinet despite the fact the   protesters   who brought down the government of PM Saad Hariri  insist on having a neutral government of experts.
The formation of a new government reportedly hinges on caretaker PM   Hariri who "refuses" to head another cabinet, unless it is a government of neutral experts.
According to analysts   president Aoun has failed so far to start the parliamentary consultations because he and  Hezbollah are   trying to form the government that they  will force on the PM designate that Aoun will pick after the consultations.  Aoun has dispatched his son-in-law Gebran Bassil to Hariri several times to work out a deal  but Hariri reportedly refused to budge , similarly Hezbollah and its ally Speaker Nabih Berri sent their top advisers to Hariri to work out a deal on a new cabinet  but they reportedly failed to convince Hariri
The antigovernment protesters insist that all politicians should stay out of governing  "and  all means all ".
Hezbollah is the only militia in Lebanon that was allowed to keep its arms after  the civil war ended in 1990