Demand for bulletproof backpacks in US surging in the wake of shootings: report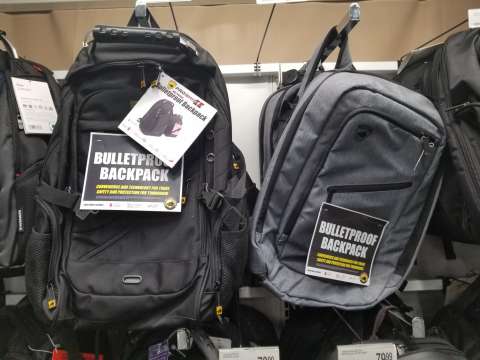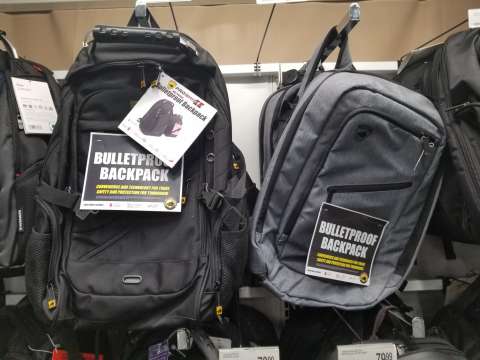 BY JESSICA CAMPISI
Bulletproof backpacks are reportedly rising in popularity as shootings increase across the nation and in the wake of two weekend massacres that left more than 30 people dead.
More companies are offering bulletproof backpacks for students as they gear up to go back to school as a means of protection if a potential threat were to enter their classroom, The New York Times reports.
The shields, which can cost up to $200, started becoming more in-demand after the Parkland, Fla., school shooting in 2018. After the El Paso, Texas, and Dayton, Ohio, shootings over the weekend, the products are back in the spotlight — especially as many students are days and weeks away from the new school year.
J.T. Lewis, a 19-year-old student at the University of Connecticut and the brother of one of the Sandy Hook Elementary School shooting victims, carried an armored backpack on campus to make him feel safer, the Times reports.
"I don't know if it's going to have any effect," Lewis, who's running for a seat in the Connecticut State Senate, told the Times. "But it might if I get shot from behind."
Multiple companies, including Guard Dog Security — which has been marketing the product since the Newtown, Conn., shooting in 2012 — and ArmorMe have been selling the gear in stores such as Office Max, Office Depot and Kmart, the Times reports.
Other companies have sold protective panels that could be placed into a backpack.
"It could be the difference between life and death," Yasir Sheikh, who runs Guard Dog, told the Times.
Since the Parkland massacre, there's been, on average, one school shooting every 12 days, according to CNN, leading to gun control advocates speaking out in defense of tighter gun laws.
Multiple 2020 Democrats have decried the weekend shootings, saying the events illustrate why the U.S. needs to take action and pass legislation to curb gun violence.
THE HILL