Tokyo court extends Carlos Ghosn's jail detention till Jan 11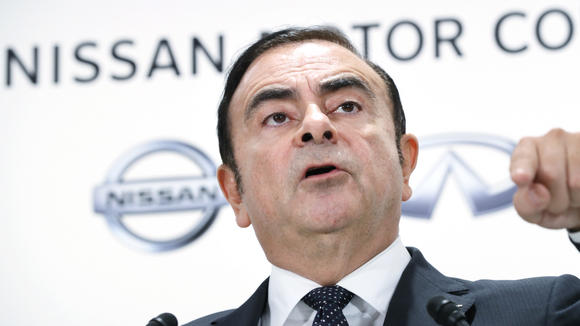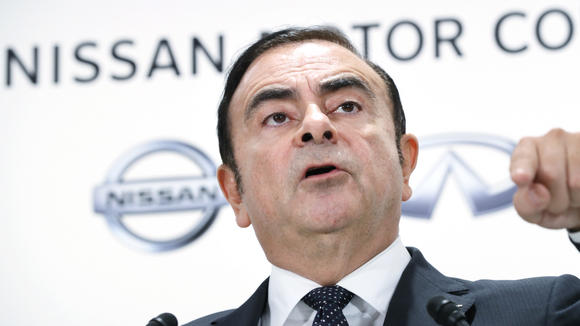 Japanese prosecutors extended Carlos Ghosn's stay in jail for 10 more days, another setback for the fallen auto executive who has sought bail to start mounting his defense in the case that has shocked the global car industry.
A Tokyo court approved the extension of detention until January 11, The Foreign Press in Japan said in a statement Monday, citing the Tokyo District Court. National broadcaster NHK reported the news earlier. The ousted Nissan chairman stands accused of understating his income by tens of millions of dollars and of passing trading losses to the carmaker.
Lawyers for Mr Ghosn declined to comment beyond confirming the extension. Representatives for the Tokyo court and Nissan couldn't immediately be reached during holiday hours for a comment.
The arrest of the high-flying executive on November 19 at Tokyo's Haneda airport has rocked the world's biggest auto alliance, raising questions over how the two-decade partnership between Nissan and French partner Renault SA will change after Mr Ghosn's downfall. While Nissan dismissed Mr Ghosn as chairman shortly after his arrest, Renault has retained him as chairman and chief executive officer, saying it needs evidence of his wrongdoing.
Since Mr Ghosn's arrest, prosecutors have repeatedly extended his detention and rearrested him over new allegations. Mr Ghosn has refuted wrongdoing through his lawyers, denying that he transferred personal financial losses to Nissan or acted in a way that constituted a breach of trust. Mr Ghosn's lawyers have also said the claim that he under-reported his income is flawed because his compensation agreement wasn't properly ratified.
Mr Ghosn's aide Greg Kelly, who was arrested at the same time over his alleged role in helping the executive understate his pay, was released on a bail at 70 million yen (Dh2.3m) on December 25. Mr Kelly has also denied wrongdoing, saying he will restore his name in court. Nissan has dismissed Mr Kelly from his role as a representative director.
Mr Ghosn has been widely credited with saving Nissan from bankruptcy  in the late 1990s and bringing it together with Renault. His arrest came after a months-long investigation by Nissan into his conduct, a probe that was largely kept from its French partner. That lack of transparency and concern that Nissan will use Mr Ghosn's absence to push for more power within the alliance has heightened tensions between the two automakers.
Nissan Revolt
His eldest daughter, Caroline Ghosn, said when she saw Nissan Chief Executive Officer Hiroto Saikawa's televised news conference and heard him condemn her father, she suspected that the company investigation had been started over opposition to a tie up between Nissan and Renault that her father was trying to arrange.
"For Saikawa to so adamantly denounce someone who had been his mentor and then immediately without any benefit of the doubt condemns him," said the 31-year old, in the first interview since her father's Nov. 19 arrest. "He didn't even waste a breath. He didn't even try to cover up the fact that the merger had something to do with this," she added.
Her younger sister Maya, also breaking her silence, concurred. "It was my gut reaction that this was bigger than the accusations against my dad," the 26-year old told the Times. Both sisters have no direct knowledge of their father's business discussions but both said the Saikawa's television address "cemented their belief that internal company dynamics were at play," the newspaper said.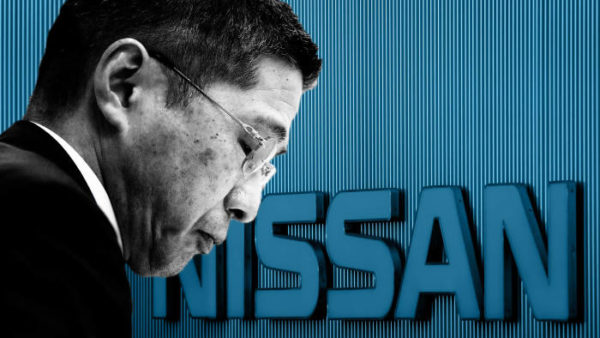 Saikawa's days as CEO could be numbered. "It is hard to imagine a scenario where Saikawa survives. He has thrown Nissan, the alliance and Renault into crisis,"  CLSA analyst Christopher Richter was quoted as saying .
Renault which  is  the biggest shareholder of Nissan  (holds a 43 per cent voting stake in Nissan) , is actively demanding responses to critical questions on the extent of co-ordination between Nissan, Mr Saikawa and the Japanese prosecutors still holding Mr Ghosn in a Tokyo cell.
The National /FT