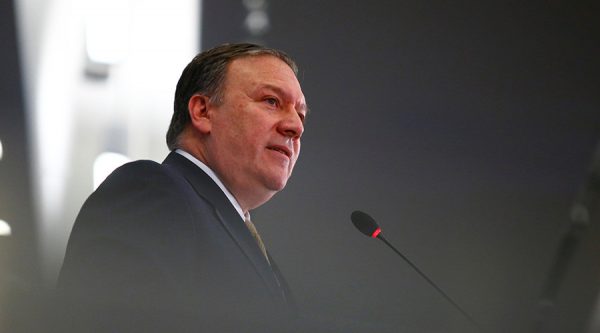 The United States rejected  Israel's request to impose sanctions on Lebanon and the Lebanese army so they would take responsibility for Hezbollah digging tunnels into Israel and violating UN Resolution 1701, Israeli daily Haaretz reported on Tuesday
Meanwhile, the Israel Defense Forces announced Tuesday that it had located another cross-border tunnel originating in Lebanon – the third tunnel whose discovery the army has made public.
Israeli Prime Minister Benjamin Netanyahu  reportedly requested sanctions when he met with U.S. Secretary of State Mike Pompeo in Brussels last week. While the United States refused rejected  Israel's request  against  the Lebanese state, it agreed to draw up harsh sanctions that would put pressure on the group, which is struggling financially, the report added.
Since the launching of Operation Northern Shield against the tunnels   , Israeli political and military leaders have been trying to make it look as if Lebanon and Hezbollah were one and the same. From the start, the IDF spokesman has been stating that "the responsibility for the tunnel digging by Hezbollah in southern Lebanon rests with the Lebanese government."
But the Americans rejected Israel's linking of Hezbollah to the Lebanese state, saying that despite Israel's right to defend itself, the problem is Hezbollah – therefore the agreement for sanctions against the organization directly. Washington made  it clear that the United States and Lebanon have close military ties and there is no interest in undermining them.
Regarding the newly discovered  tunnel, whose exact location was not revealed, the army  reportedly said it posed no threat to Israelis. IDF spokesman Ronen Manelis said that the route, "like the other routes, has been booby-trapped by the IDF, and anyone entering it from the Lebanese side puts his life at risk."
This error message is only visible to WordPress admins
Error: No connected account.
Please go to the Instagram Feed settings page to connect an account.