Trump nominates Gen. John Abizaid, a Lebanese American as US ambassador to Saudi Arabia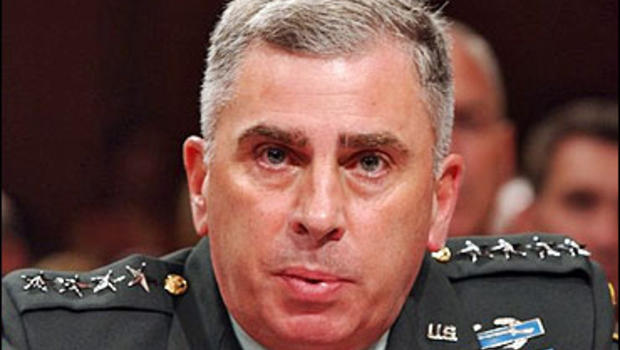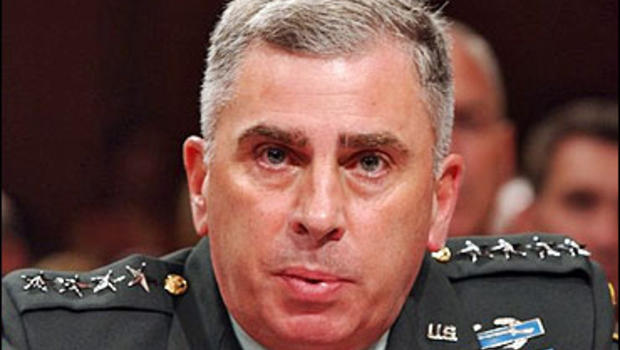 Donald Trump has picked Gen. John Abizaid to be the next U.S. ambassador to Saudi Arabia, the White House said Tuesday.
Abizaid retired from the U.S. Army in 2007 after 34 years of service. At the time of his retirement, Abizaid was the longest serving commander of U.S. Central Command, from July 2003 and March 2007.
The retired general has received the Defense Distinguished Service Medal, the Army Distinguished Service Medal, Legion of Merit, and the Bronze Star. Abizaid is a member of the Council on Foreign Relations and consults on a number of international and national security issues.
He also served as director of strategic plans and policy on the Joint Staff as well as director of the Joint Staff.
Abizaid is a distinguished graduate of West Point and holds a masters degree in Middle Eastern Studies from Harvard University. He was previously the distinguished chair of the Combating Terrorism Center at West Point.
Abizaid's nomination comes in the wake of international outrage over the killing of journalist Jamal Khashoggi, who was also a U.S. resident. Khashoggi died at the Saudi consulate in Istanbul last month.
While the U.S. revoked visas for several Saudi citizens implicated in Khashoggi's death, the Trump administration faced criticism for being too soft in its initial response to the reports of the journalist's alleged murder.
The U.S. has since said it will look into the circumstances of Khashoggi's death independently from Saudi Arabia's own investigation.
Lebanese American
A Lebanese American, Abizaid was born in northern California in 1951. His grandparents had immigrated to California from Lebanon during the late 19th century.  His father, a Navy machinist in World War II, raised him after Abizaid's mother died of cancer.
Abizaid's military education includes the United States Military Academy (USMA) at West Point, New York (Class of 1973); Infantry Officer Basic and Advanced courses, Armed Forces Staff College, and a U.S. Army War College Senior Fellowship at the Hoover Institution, Stanford University.
Abizaid greatly impressed his teachers at Harvard University. Nadav Safran, the director of the Harvard Center for Middle Eastern Studies kept Abizaid's 100-page paper on defense policy for Saudi Arabia, the only paper of a master's student he has kept, saying, "It was absolutely the best seminar paper I ever got in my 30-plus years at Harvard.
He learned Arabic in the military
CNBC/YL