Aoun accuses Israel of continuous violations of Lebanon airspace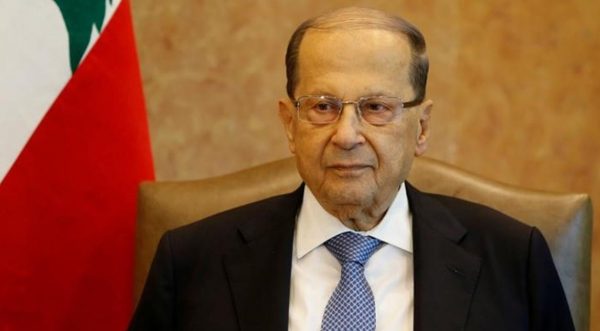 Lebanese President Michel Aoun Monday said that Lebanon is keen on preserving its security and stability facing terrorism, Lebanon's presidency website reported.
"We should always be alert to protect our security and stability," said Aoun, adding that Britain has been a great support for Lebanon in its war against terrorism and silent terrorist cell.
Aoun's remarks came during his meeting with senior British defense official John Lorimer.
Aoun reiterated that Israeli Prime Minister Benjamin Netanyahu's claims that Hezbollah was keeping missiles in three different sites near Lebanon's Rafic Hariri International Airport are false.
Aoun said that the increasing accusations of Netanyahu coincide with Israel's continuous violations of Lebanon's airspace.
Israeli warplanes violated Lebanon's airspace again on Monday above Shabaa farms and Golan Heights.
Xinhua