Trump's attack on Ryan seen as attempt to blame him for losing House majority next week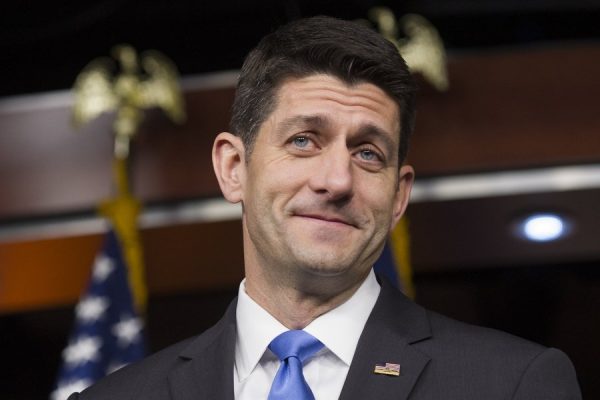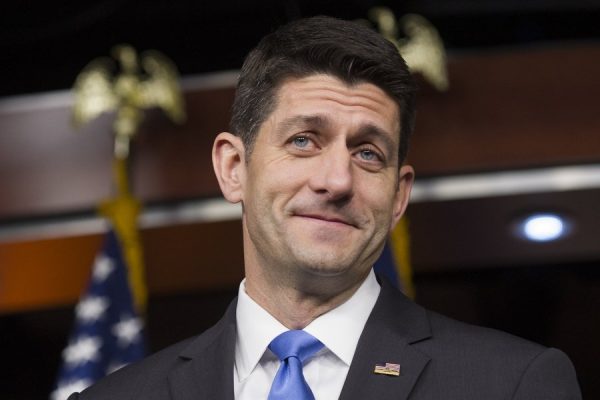 President Trump's stunning attack on Speaker Paul Ryan (R-Wis.) on Wednesday is being interpreted by many on Capitol Hill as an attempt to deflect blame and throw the retiring Speaker under the bus should the GOP lose its House majority next week.
The commander-in-chief took to Twitter, just six days before the midterm elections, to publicly slam Ryan for rejecting his calls to end birthright citizenship via executive order.
"Paul Ryan should be focusing on holding the Majority rather than giving his opinions on Birthright Citizenship, something he knows nothing about! Our new Republican Majority will work on this, Closing the Immigration Loopholes and Securing our Border!" Trump tweeted Wednesday.
Trump has long been frustrated that he hasn't been able to implement his top immigration priorities, including securing full funding for his proposed border wall, under the GOP-led Congress.
Now, as the House majority appears to be slipping away from Republicans, Trump is suddenly lashing out at the Speaker.
A combination of late district polls, fundraising numbers, Trump's falling approval rating and historical trends have all leaned in the Democrats' favor, leading to a growing sense among the party's top brass in recent days that the House is theirs for the taking next week.
Trump's political team has pointed to the high number of GOP retirements and poor fundraising totals among sleepy incumbents as the main source of the party's troubles in the House. In the third quarter, 110 Democratic challengers outraised their Republican opponents.
But on Capitol Hill, Republicans say Trump's lack of discipline and penchant for controversy has put them at a disadvantage. They pointed to Wednesday's tweet as a prime example.
GOP strategists said it was incredibly unhelpful to attack Ryan, which is further inflaming Republican tensions and knocking the party off message in the final stretch before the critical midterm elections.
They also maintain it will be impossible for the president to escape blame, given that he has urged his supporters to envision him on the ballot this fall.
"Attacking Paul Ryan, who has busted his butt for the House Republican team, on the eve of this midterm is gobsmackingly counterproductive and wrong-headed, particularly since the President has been 100 percent clear that this election is a referendum on his leadership and his administration," political strategist Michael Steel, who served as former Speaker John Boehner's (R-Ohio) spokesman, told The Hill.
Trump's broadside was also interpreted as a sign that he and the White House have given up on saving the House.
Trump is barnstorming the country in the final week before the election, but his schedule suggests a focus on the upper chamber, with stops in the Senate battleground states of Florida, Missouri, Montana, Tennessee and Indiana.
Ryan, meanwhile, is on the campaign trail stumping for 25 of the most vulnerable House Republicans in 12 states.
The Speaker's allies scoffed at the notion that Ryan isn't working to preserve the GOP's majority, pointing to his mega fundraising totals, which include over $70 million directly for candidates and the House GOP campaign arm.
In fact, Ryan's pushback against Trump's birthright citizenship plan came during a radio interview in Kentucky, where he was stumping for endangered Rep. Andy Barr, whose race is listed as a "toss-up" by Cook Political Report.
"When looking at who is working day-in and day-out to help Republicans keep the majority in the House, just look at where the Speaker and the President are traveling," said one GOP operative. "The Speaker is focused on bolstering GOP incumbents in the most competitive races across the country, while the president is so unpopular that he'd hurt these candidates if he came to their districts."
Trump later on Wednesday said he has no intentions of blaming anyone should the GOP lose the House — including Ryan.
"No, I'm not going to blame anybody," Trump told reporters on the White House lawn Wednesday afternoon.
But during an interview with the Associated Press earlier this month, the president insisted he would not bear responsibility if Republicans lose the House majority.
"No, I think I'm helping people," Trump said. "I don't believe anybody's ever had this kind of an impact."
And the Wednesday tweet slamming Ryan comes after Politico reported that Trump was privately preparing to hold both Ryan and Senate Majority Leader Mitch McConnell (R-Ky.) accountable for the outcomes of the midterms.
"These are their elections… if they screw it up, it's not my fault," Trump reportedly said, according to a source cited by Politico.
Longstanding tensions between the Trump and Ryan have been evident since before Trump took office despite Ryan largely standing by the president since he took office.
Their turbulent relationship — which began ahead of the 2016 election when Ryan condemned some of Trump's more inflammatory remarks and proposals and Trump in turn attacked him on social media — in conjunction with Ryan's exiting Congress after two decades make the retiring Speaker an easy scapegoat for the president.