Saudi king and crown prince call Khashoggi's son Salah to express condolences: Report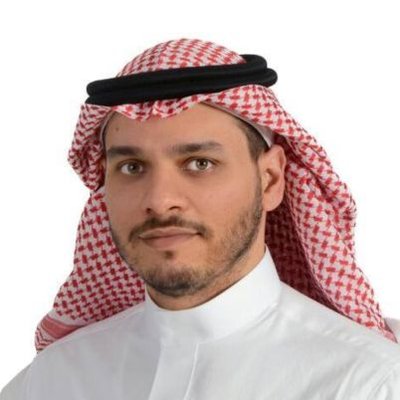 Saudi King Salman and Crown Prince Mohammed bin Salman called slain Saudi journalist Jamal Khashoggi's son, Salah, to express their condolences, the Saudi Press Agency said late on Sunday.
Saudi Arabia has said that Khashoggi, a prominent journalist and critic of Saudi rulers, died in a fight inside its Istanbul consulate – after two weeks of denials that it had anything to do with his disappearance.
In a related development  Saudi Arabia on Sunday called the killing of journalist Jamal Khashoggi at its Istanbul consulate a "huge and grave mistake," but sought to shield its powerful crown prince from the widening crisis, saying Mohammed bin Salman had not been aware.
The comments from Foreign Minister Adel al-Jubeir were some of the most direct yet from Riyadh, which has given multiple and conflicting accounts about Khashoggi's killing on Oct. 2, first denying his death and later admitting it amid an international outcry.
"This was an operation that was a rogue operation. This was an operation where individuals ended up exceeding the authorities and responsibilities they had," Jubeir said on the U.S. broadcaster Fox.
Jubeir said the kingdom did not know where the body of the slain journalist was.
Jubeir said the Saudi leadership initially believed Khashoggi had left its consulate in Istanbul, where he was last seen on October 2.
But following "reports we were getting from Turkey," Saudi authorities began an investigation, which discovered he was killed in the diplomatic mission.
"We don't know, in terms of details, how. We don't know where the body is," Jubeir said, adding that the Saudi public prosecutor had put out orders to detain 18 individuals, "the first step in a long journey."
While  Jubeir's comments on Sunday were some of the most direct yet from Riyadh on the case, the series of conflicting accounts from the House of Saud has undermined global confidence in ties with the world's top oil exporter.
In his interview on Fox News, Jubeir insisted the current strains in US-Saudi relations would eventually be overcome.
"The individuals who did this, did this outside the scope of their authority. There obviously was a tremendous mistake made, and what compounded the mistake was the attempt to try to cover up," Jubeir said.
The top Saudi diplomat maintained the operation in Istanbul was not ordered by Crown Prince Mohammed bin Salman, despite reports tying some suspects to members of the Saudi de facto ruler's security detail.
No German arms exports, says Merkel
Saudi Arabia has been facing a growing chorus of incredulity since Riyadh supplied its explanations of what happened on October 2 at its Istanbul consulate.
German Chancellor Angela Merkel on Sunday said Germany will not export arms to Saudi Arabia while the current uncertainty in the Khashoggi case persists.
At a news conference in Berlin, Merkel said there was "an urgent need to clarify what happened. We are far from this having been cleared up and those responsible being held to account … As far as arms exports are concerned, those can't take place in the current circumstances."
France, Germany, UK take unified stance
Merkel's comments followed the release of a joint statement by Britain, France and Germany asking Saudi Arabia to provide clarity on Khashoggi's death.
"There remains an urgent need for clarification of exactly what happened on October 2nd — beyond the hypotheses that have been raised so far in the Saudi investigation, which need to be backed by facts to be considered credible," said the three EU nations.
"We thus stress that more efforts are needed and expected towards establishing the truth in a comprehensive, transparent and credible manner," they added.
"We will ultimately make our judgment based on the credibility of the further explanation we receive about what happened and our confidence that such a shameful event cannot and will not ever be repeated."
The joint statement followed individual statements issued Saturday by the governments of France, Germany and Britain demanding a thorough investigation and transparency in the Khashoggi case.
In a statement released Saturday, French Foreign Minister Jean-Yves Le Drian said, "Many questions remain unanswered. They require a thorough and diligent investigation to establish exactly who was responsible for the murder of Mr. Jamal Khashoggi and to ensure that those who are guilty answer for the actions."
Trump accuses Saudis of 'lies'
US President Donald Trump, a close ally of the oil-rich Gulf kingdom, made his strongest comments to date on the case in an interview with the Washington Post published late Saturday.
"Obviously there's been deception and there's been lies," he said of the shifting accounts offered by Riyadh. "Their stories are all over the place."
Pressure has been mounting on Trump to take a stronger stance against the oil-rich Gulf kingdom.
Several senior members of Trump's Republican Party said they believed Saudi Crown Prince Mohammed bin Salman, the kingdom's de facto ruler, was linked to the killing, and one called for a "collective" Western response if a link is proved.
But Trump stopped far short of calling for the prince to be replaced, emphasising as he has before how important the US-Saudi relationship is to Washington's regional strategic goals.
He described the 33-year-old Saudi crown prince, widely known as MBS, as a "strong person; he has very good control."
"He's seen as a person who can keep things under check," added Trump. "I mean that in a positive way."
Erdogan
Turkish President Recep Tayyip Erdogan on Sunday vowed to reveal the full truth over the killing of Khashoggi at a meeting with his party MPs on Tuesday.
"We are looking for justice here and this will be revealed in all its naked truth, not through some ordinary steps but in all its naked truth," Erdogan told a rally in Istanbul.
Turkish officials have claimed they believe that 15 Saudi men who arrived in Istanbul on two flights on October 2 were connected to his death.
Riyadh said it fired five top officials and arrested 18 other Saudis as a result of the initial investigation.
Erdogan however voiced skepticism over the official Saudi version of the events. "Why did those 15 men come here? Why were 18 people arrested?" asked Erdogan.
The Turkish leader has so far refrained from making strong statements about the death of Khashoggi, often referring to a prosecutors' investigation into the killing.
Analysts see this as an attempt to avoid provoking a full rupture in Turkey's relations with Saudi Arabia.
Turkish media groups close to Erdogan's government have reported about the existence of an audio clip that recorded the last gruesome moments of Khashoggi's death. But the contents of the audio clip have not been officially released.
Turkey's Anadolu agency said early on Monday that Erdogan and US President Donald Trump had spoken on the telephone and agreed that "all aspects" of the case needed to be cleared up.
REUTERS/ France24