Israel's Jerusalem Post newspaper reported that Israel could use the deal that allows planes travelling between Europe and Jordan to fly over Israel as leverage in persuading Jordan to renew the lease.
Meanwhile the Yediot Aharanot newspaper quoted Eyal Bloom, a local official in southern Israel, as saying that the Tzofar area was important for Israel's security and 30 Israeli farms would collapse if Jordan reclaimed it.
Why would Jordan want to end the lease?
King Abdullah has been under pressure from Jordanian MPs and the Jordanian public not to renew the lease for the two areas. Eighty-seven Jordanian MPs have signed a petition urging an end to the lease.
Last Friday protesters in the Jordanian capital Amman called for the lease to be ended and campaigns have also taken place on social media.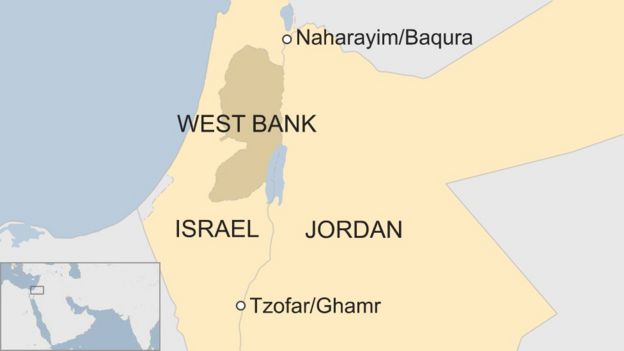 It follows recent strains in the relationship between Jordan and Israel over issues including the status of Jerusalem and the lack of progress on a peace deal between Israel and the Palestinians.
BBC