Saudis tell Trump "No More Oil"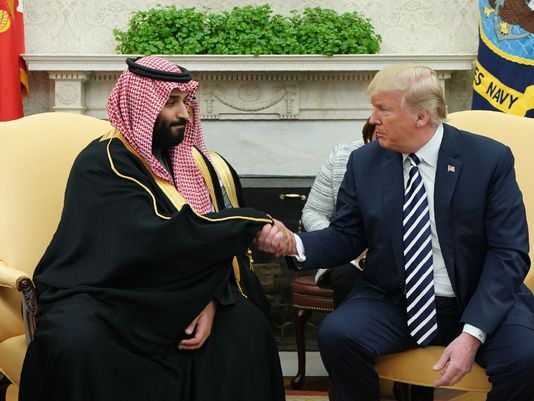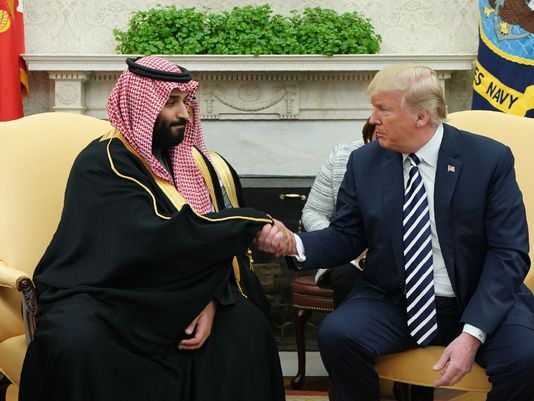 By Ellen R. Wald
Saudi Arabian Crown Prince Mohammad bin Salman responded publicly to President Donald Trump's recent spate of Tweets and statements concerning oil. While the President has been asking for Saudi Arabia to increase oil production to flood the market and keep prices down, the prince said no. This is a risk for Saudi Arabia, because Saudi Arabia has always depended a great deal on the United States –even its currency is pegged directly to the U.S. dollar–and the Trump administration has shown that it will take a hard stance on economic issues even with its closest allies.
This week, oil prices reached highs not seen in four years. The international benchmark, Brent, hit $86 per barrel and the U.S. benchmark, WTI jumped to over $76 per barrel. U.S. President Donald Trump has been unrelentingin his public and private pressure on OPEC and Saudi Arabia to produce more oil and lower prices. After all, from his perspective, the increase in prices is a result of his new sanctions against Iran – which Saudi Arabia fully supports – and therefore, Saudi Arabia should deploy its spare capacity to ensure that American consumers don't face undo pain at the pump.
Saudi Arabian oil minister Khalid al Falih tried to reassure markets that Saudi Arabia would increase production but that the market is actually very well supplied. The 9% increase in oil prices over the past 3 months, he said, is the fault of financial speculators, not a lack of supply. He's right, but the market and the speculators didn't believe him.
That wasn't what the Trump administration wanted to hear, so the President ratcheted up his war of words during a rally in Mississippi. He delivered a low level threat to Saudi Arabia's King Salman when he said the following:
We protect Saudi Arabia. Would you say they're rich? And I love the King … King Salman but I said 'King, we're protecting you. You might not be there for two weeks without us. You have to pay for your military.

Still, oil prices barely budged and the AAA reported that gasoline prices in the United States have reached their highest levels in 4 years.
Soon after, Saudi crown prince Mohammad bin Salman addressed global oil prices in an interview with Bloomberg where he said,
The request that America made to Saudi Arabia and other OPEC countries is to be sure that if there is any loss of supply from Iran, that we will supply that. And that happened….So we export as much as 2 barrels for any barrel that disappeared from Iran recently. So we did our job and more. We believe the higher price that we have in the last month, it's not because of Iran. It's mostly because of things happening in Canada, and Mexico, Libya, Venezuela and other countries that moved the price a little bit higher.
Now the Trump administration has its answer–Saudi Arabia does not intend to deploy any more of its vaunted spare capacity to counter rising prices . There is still the opportunity for more oil to come on to the market from other places – the neutral zone between Saudi Arabia and Kuwait, the United States, Canada, Iraq, Kazakhstan, Azerbaijan, Libya and Nigeria. But all of those will take some time and investment. Saudi Arabia could put another 500,000 barrels per day per day on the market tomorrow – if it wanted to. But according to the crown prince, it does not.
Now the ball is in President Trump's court.
Ellen R. Wald, Ph.D. is a historian and consultant on energy and geopolitics. She is the author of Saudi, Inc., president of Transversal Consulting & a Senior Fellow at the Atlantic Council. Her  work looks at how policy, wars, diplomacy, the stock market, oil pricing, and innovation impact the future of energy
Forbes