Aoun slams Netanyahu's allegation over missile plants as baseless and warns" We will fight back"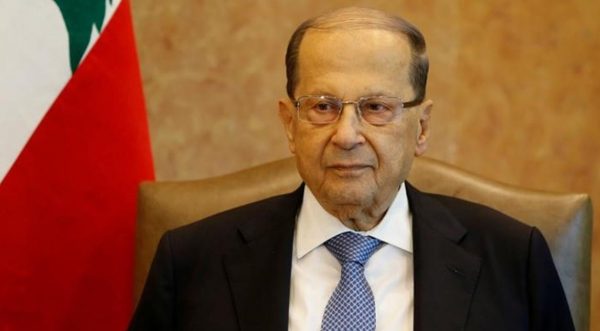 Lebanon President Michel Aoun  slammed  on Tuesday as "baseless" the allegations of Israeli PM Benjamin Netanyahu about missile sites near Beirut Rafic Hariri International Airport
"Allegations of Netanyahu about military bases around the airport's vicinity are baseless and conceal an Israeli threat to Lebanese sovereignty," said Aoun.
Aoun stressed   that Lebanon will fight back shall Israel decide to carry out any aggression against it.
"Lebanon will confront any Israeli aggression against its sovereignty," he said.
During his address before the U.N. General Assembly displayed  aerial photos of the alleged Hezbollah facilities and warned Hezbollah : "Israel knows what you are doing, Israel knows where you are doing it, and Israel will not let you get away with it." But Lebanon FM Gebran Bassil took several ambassadors for a tour of the locations and accused Netanyahu of fabricating lies to justify another aggression against Lebanon
Israeli army spokesman Avichai Adrai on Monday lashed out at  Bassil after the latter's call for a meeting with Lebanon's foreign ambassadors against the backdrop of Netanyahu's missile sites allegations.He said the sites include the football stadium of the Hezbollah-affiliated al-Ahed club, another site near the airport and the Ouzai fishermen's harbor.