Hundreds of Syrian refugees return home from Lebanon
BEIRUT- Hundreds of Syrian refugees gathered Monday morning to return to their homeland from Lebanon, local media reported.
"Syrian families gathered on the Aboudiya crossing border whereby Lebanon's General Security took the necessary measures to secure their voluntary return to Syria," according to the National News Agency (NNA).
NNA reported that Syrian families thanked the Lebanese general security for their efforts to organize the return of refugees to their homeland.
Meanwhile, local news agency Almarkazia reported that the biggest number of Syrian refugees to date from Tripoli gathered at Rashid Karami Exhibition Center to return back home.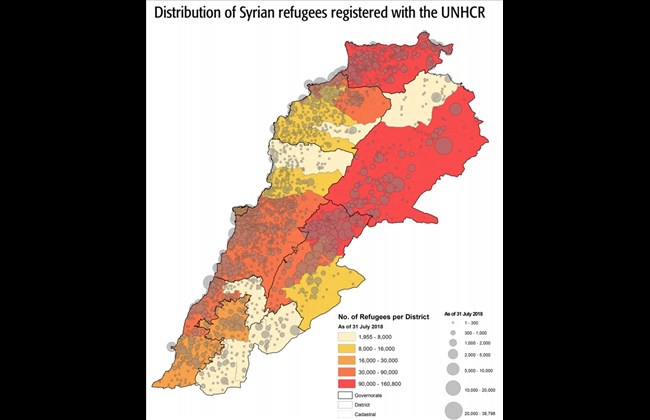 Lebanon is hosting 976,000 registered Syrian refugees according to the UN High Commissioner for Refugees, while the government estimates the true number of Syrian refugees in the country at 1.5 million.
This is reportedly  the 12th set of returns to be organized by General Security, according to NNA
Lebanese caretaker Minister of Displaced Affairs Mouin Merhebi announced on Saturday that 4,100 Syrian refugees have returned to their home country from Lebanon since June.
The returns started at 6 a.m. from Burj Hammoud, Tripoli, Akkar, the Bekaa, Nabatieh, Shebaa, Sidon and Baalbeck-Hermel, according to a statement that NNA released  last Friday.
The refugees were reportedly expected to  cross over through the Masnaa, Abboudieh and Zamrani border crossings .
Some reports indicated that 840 registered refugees were supposed to return  today , but this number could not be confirmed
(Xinhua)/DS/YL