Nasrallah's speech reflects 'uneasiness' over STL's ruling in the Hariri murder case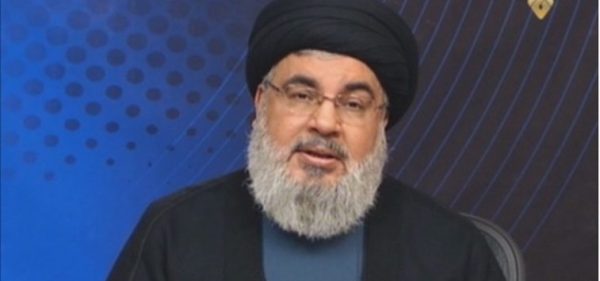 The Special Tribunal for Lebanon "will not issue a ruling in September" as circulated in media outlets, and the remarks made by Hezbollah leader Hassan Nasrallah about the court "reflect his uneasiness" with its outcome, al-Joumhouria daily reported on Monday.
"The STL will not issue a ruling in September. The fact that Hezbollah leader Sayyed Hassan Nasrallah has raised the issue (during his latest speech) shows how distressed he is by the STL," ministerial sources told the daily on condition of anonymity.
They added that Nasrallah's remarks reflects the "extent of his annoyance" with the Special Tribunal for Lebanon, established to try the accused in the 2005 assassination case of former PM Rafik Hariri.
They expressed surprise that he raised the issue "because it was not mentioned, not as an incentive nor as an obstacle, in the discussions tackling the formation of the government," they told the daily.
They assured that the discussions between political parties and officials in order to lineup a government have never mentioned the STL.
"All through the Cabinet formation process, no one has presented the STL as an obstacle hampering its path. The STL has a continuous course in The Hague, whether it means something to some or not," they stressed.
On Sunday, Nasrallah said "some March 14 circles are saying that the main reason behind delaying the formation of the government is that the Special Tribunal for Lebanon will issue its ruling in September and that there will be a new situation in the country to capitalize on."
"The STL does not mean anything to us at all and its rulings are of no value regardless whether they are condemnation or acquittal rulings.To those betting on the tribunal: do not play with fire. Period," Nasrallah warned.
The STL Trial Chamber has scheduled oral closing arguments in the Rafik Hariri assassination case for the period between Sep. 11 and Sep. 21. Four Hezbollah operatives are being tried in absentia over their alleged role in the killing.
The STL Prosecution has recently submitted a "Final Trial Brief" that explains the links between Hezbollah  and the supposed assassination squads and draws attention to meetings and phone calls between senior Hezbollah and Syrian officials prior to the February 2005 attack.