Ex- French president Nicolas Sarkozy landed in Beirut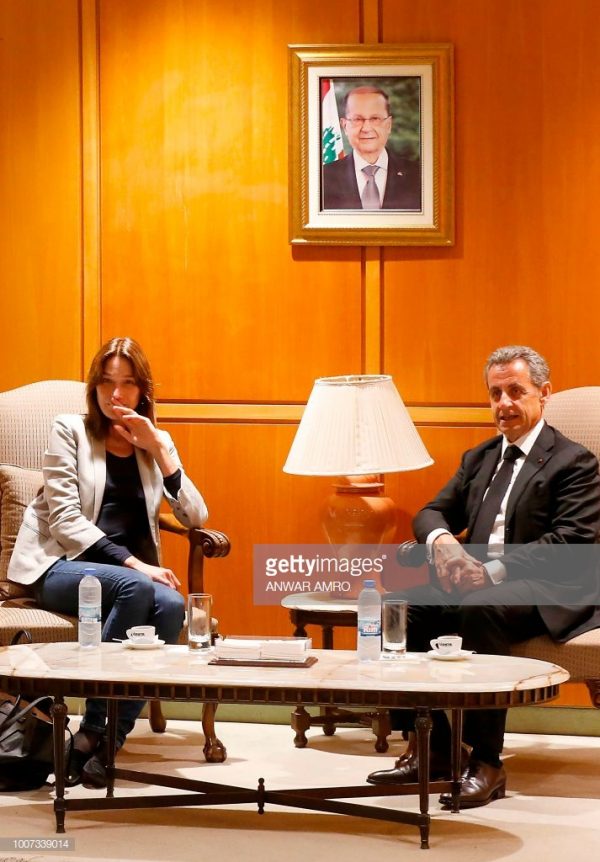 Former French President Nicolas Sarkozy landed in Beirut Sunday alongside his wife Carla Bruni,  according to local souces
Carla Bruni Sarkozy is  an Italian-French singer-songwriter and supermodel .
The couple landed around 7:30 p.m. Sarkozy will meet with a number of Lebanese officials while Bruni is scheduled to perform at the Beiteddine Art Festival.
On Monday, Sarkozy will meet separately with former Lebanese President Michel Sleiman and Progressive Socialist Party leader Walid Jumblatt at his Mukhtara residence, located near the Beiteddine Palace where the festival is taking place
The 33rd annual Beiteddine Art Festival began earlier this month, showcasing a series of performers and aiming to draw spectators from around the country and beyond. Shows will continue until Aug. 11.