Mashnouk dismisses Hezbollah's Idea of easing refugees return to Syria as 'just for show'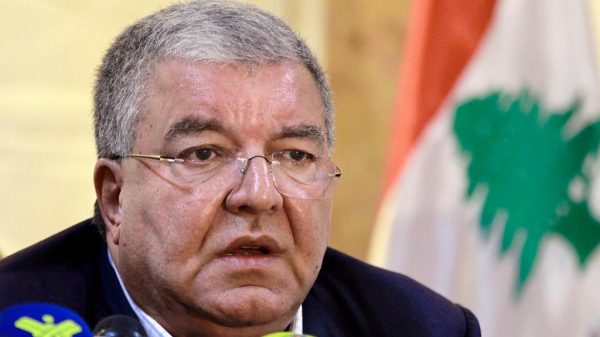 Caretaker Interior Minister Nouhad Mashnouk dismissed on Monday Hezbollah's decision to open reception centers for refugees wanting to return to Syria   and unjustified and not constructive , calling the plan  "just for show."
Hezbollah Secretary-General Hassan Nasrallah announced late last month the plan to open the Syrian refugee centers, the locations of which were made public last week.
Refugees can submit applications Mondays through Saturdays at centers in Baalbeck, Hermel, Labweh, Bednayel, Furn al-Shubbak, Nabatieh, Tyre, Bint Jbeil and Marjayoun. In order to return, Syrian refugees must submit documents for review by the Syrian regime.
"It's just a show that has no justification and it is not constructive," Mashnouk told reporters at Dar al-Fatwa after meeting with Grand Mufti Sheikh Abdel-Latif Derian.
"It demonstrates Hezbollah's disregard for the state. … The international community and its institutions only recognize the state's role in the Syrian refugee issue."
General Security chief Maj. Gen. Abbas Ibrahim , on the other hand  welcomed Hezbollah's announcement that it has started accepting applications from Syrian refugees seeking to return to their war-battered country.
In remarks to al-Akhbar newspaper published Saturday, Ibrahim said that Hezbollah's move "will eventually contribute to General Security's efforts to settle the situations of those seeking to return," hoping the announcement will "receive the needed response from the refugees."
Ibrahim is  closely associated with Speaker Nabih Berri , a close ally of the Iranian-backed Hezbollah Shiite  militant group which  has been helping the Syrian regime in its fight against the mostly Sunni rebels .
Most of the refugees in Lebanon are Sunni families and consider Hezbollah the enemy , because  the majority fled to Lebanon after Hezbollah sent its fighters to Syria in 2013.