No government anytime soon as Aoun rejects LF, PSP Shares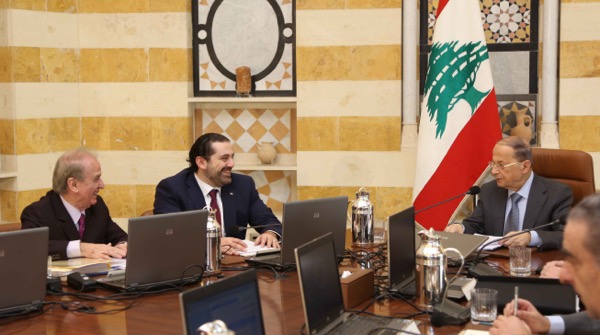 President Michel Aoun has reportedly rejected Prime Minister-designate Saad Hariri's proposal  over the allocation of  cabinet posts for  the Lebanese Forces and the Progressive Socialist Party, al-Hayat daily quoted a source well-informed on the talks as saying in remarks published Sunday
"The ere are still two obstacles that are preventing the formation of the cabinet : The  size of the LF's ministerial share in the cabinet line-up and the issue of limiting the three Druze seats to those named by the Progressive Socialist Party ","the daily said
"Aoun is still rejecting Hariri's proposal regarding these two obstacles, which involves giving five ministerial portfolios to the LF, including a sovereign portfolio, or giving it five portfolios that include a sovereign portfolio in addition to the deputy PM post," the source added.
Hariri had announced Friday that the negotiations have become "very close" to the final line-up "equation," after talks with Aoun in Baabda.
Hariri was tasked with forming the new government on May 24.