US vetoes UN resolution that calls for "international protection" of Gaza civilians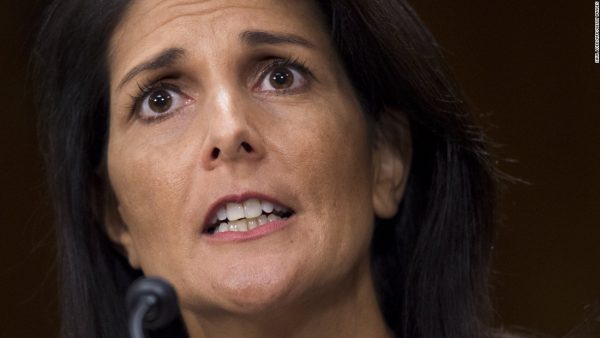 Competing U.N. Security Council proposals to respond to the escalation of violence in Gaza both failed Friday, starkly baring divisions that have paralyzed the U.N.'s most powerful body.
After months of urgent council discussions about the violence, the U.S. vetoed an Arab-backed resolution that sought to explore ways to ensure "international protection" for Palestinian civilians, and there wasn't enough support to pass a U.S. resolution to condemn Hamas, the militant group that rules Gaza.
Ten of the council's 15 members voted for the Arab-backed resolution, drafted by Kuwait; four abstained. The U.S. was the sole yes vote for its resolution, though a majority didn't take any position; 11 abstained.
So far, the council hasn't been able to agree on so much as a press statement about what the U.N.'s Mideast envoy has called the most serious increase in violence in Gaza since a 2014 war between Israel and Hamas.
 "This heavy silence is disastrous – for the world that is watching us, for the credibility of the council, for multilateralism," French Ambassador Francois Delattre said after voting for the Kuwaiti measure.
In two months of mass protests at the Gaza border, over 115 Palestinians have been killed and thousands wounded by Israeli military fire.
Israel says its troops were defending its border and accused Hamas of trying to attack under the cover of the protest.
Hamas and other militants bombarded southern Israel with rockets and mortars Tuesday, and Israel responded by striking targets throughout Gaza. Hamas said Wednesday it had agreed to a cease-fire with Israel.
The Kuwaiti measure asked U.N. Secretary-General Antonio Guterres to report on ways to ensure Palestinian civilians' "safety, protection and well-being," including recommendations about "an international protection mechanism." The proposal also emphasized the need for accountability and independent investigations into the events in Gaza.
It "deplored" the recent rocket barrage, without specifying who was behind it, though Hamas and a smaller Islamic militant group have claimed responsibility.
U.S. Ambassador Nikki Haley called it "grossly one-sided" for deploring the use of "any excessive, disproportionate and indiscriminate force by the Israeli forces" while not mentioning Hamas.
"The resolution places all blame on Israel" and "is wildly inaccurate," she said. Israeli Ambassador Danny Danon called the proposal unworthy of consideration.
"It is true the residents of Gaza need protection – they need protection from Hamas," he said. Israel and Hamas have fought three wars since the Islamic group seized control of Gaza in 2007.
The Palestinian envoy rejected Israeli and U.S. claims that the measure was biased: "If anything, the draft did not go far enough in addressing the nightmare the Palestinian people are living," Ambassador Riyad Mansour said. Neither Israel nor the Palestinians had a vote on the measures.
Kuwaiti Ambassador Mansour Al-Otaibi said the council's lack of action "will increase the sentiments of despair among the Palestinians."
The U.S. proposal, meanwhile, said nothing about Israeli force or protecting Palestinian civilians, while casting blame on Hamas for violence, endangering civilians, and deteriorating conditions in Gaza.
It demanded that Hamas and other Palestinian militant groups stop "all violent activity and provocative actions" in Gaza and called for a report on the recent actions of "terrorist organizations such as Hamas" in the coastal strip.
"This resolution rightly places responsibility where it belongs," Haley said. But some other council members, including Russia, said the U.S. measure wasn't evenhanded.
A few countries abstained from voting on either proposal.
"Today's resolutions contain elements that are either imbalanced or too vague to be viable," said British Ambassador Karen Pierce.
(AP)