SURPRISE ! 'Murdered' Russian journalist Arkady Babchenko turns up alive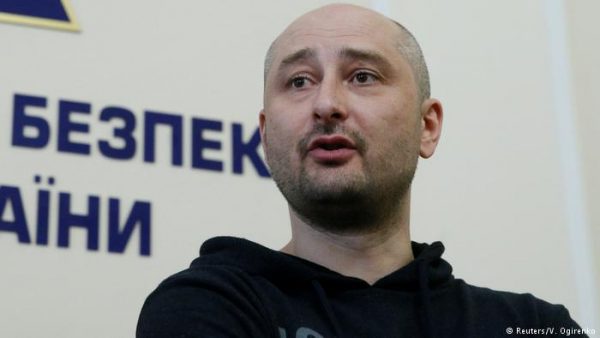 In a stunning development, Arkady Babchenko, 41, walked into a room of journalists in Kiev who had been expecting to get an update on his slaying.
He apologized to his wife, Olechka — who on Tuesday was reported to have found him bleeding to death at his apartment — for the "hell" she had gone through. Ukrainian officials offered a jaw-dropping explanation for his so-called death: to expose a Russian plot against him.
Two people, suspected of being the person who ordered the hit and the potential assassin, are in the custody of the security services, spokeswoman for the Ukraine Prosecutor General, Larisa Sargan, said later Wednesday.
The elaborate ruse raised many questions. Chief among them, why was it necessary to go to such extraordinary lengths to expose the plot, who was in on it, and what did Olechka Babchenko really see when she found the bleeding body of her husband?
At the news conference on Wednesday, none of these was addressed. Instead, flanked by Ukranian security officials, wearing a hoodie and occasionally flashing a sheepish smile, Babchenko launched into an explanation of the ploy.