The Civil Aviation Administration of China said the Sichuan Airlines co-pilot was treated for scratches and a sprained wrist. A second crew member also suffered injuries to their waist, officials said.
"The crew members are in good condition and after full rest, they will continue to perform the sacred duty of safe flight," the airline said.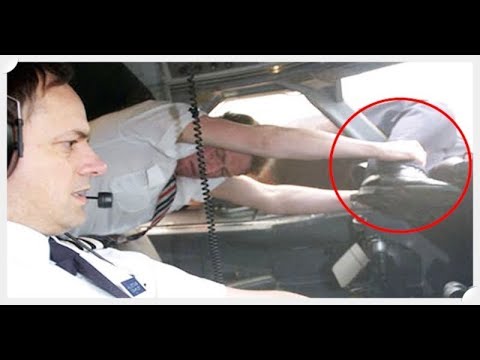 Another 27 passengers sought assistance after the plane made an emergency landing in the Chinese city of Chengdu. None of them appeared seriously hurt, the airline said, adding that it had arranged for special personnel to accompany the travelers.
The airline did not immediately comment Tuesday about what led to the shattered windshield, but apologized and referred to the incident as "mechanical failures."
France's BEA accident investigation agency and Airbus were sending staff to China to investigate, Chinese aviation officials said.
"We thank all passengers on this flight for their understanding and tolerance … The crew responded calmly and properly handled it in an emergency," Sichuan Airline added.
Flight 8633 left Chongqing, southwest of the Chinese capital of Beijing, just before 6:30 a.m. local time Monday (6:30 p.m. ET Sunday). It was scheduled to land in the Tibetan capital of Lhasa about two and a half hours later.
But just as flight attendants came down the aisles with breakfast carts, the plane was thrown into a commotion, passengers told local media.
Unbeknownst to them, the pilot was trying to steer the aircraft with his co-pilot partially out of the windshield.
"Every item in the cockpit was flying around. Most of the equipment was malfunctioning. And the noise was so great, the radio was inaudible," Liu said. "The entire aircraft was vibrating — it was impossible to see the instruments and it was difficult to operate."
Freezing air also blasted through the cockpit's open windshield panel.
Chinese who learned of the successful landing heaped praise on Liu, a former military pilot, for his life-saving maneuvers during a perilous situation.
"I hope they make a movie to let more people know" about Liu, one user wrote.
"It took exquisite technical flying skill to turn the tide. Witness the quality of Chinese pilots!" another user posted, adding, "But why did the window fall out? The aviation maintenance industry pays well, shouldn't there be some accountability?"
Incidents involving cracked windshields do happen on a regular basis due to bird and lightning strikes, but ones involving entire windshields coming off are rare.
In 1990, one of the pilots on British Airways Flight 5390 was blown partially out of the cabin window after its windshield burst open at 23,000 feet. He survived.
The National Transportation Safety Board, meanwhile, is investigating what caused an engine on Southwest Flight 1380 to explode on April 17, forcing the emergency landing in Philadelphia. Pilot Tammie Jo Shults and co-pilot Darren Ellisor were lauded for successfully landing the crippled aircraft.
NBC News