Israel ready to bomb Iran if necessary: Report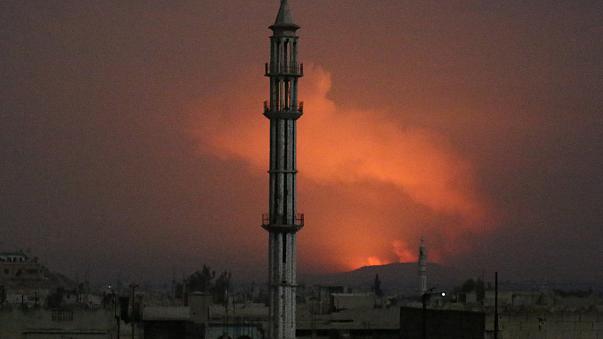 Israeli defense officials have told their American and Russian counterparts that if Iranian-backed forces attack Israelfrom inside Syria, Jerusalem will not hold back from retaliating with direct strikes against Tehran or other targets in Iran.
The officials delivered the message ahead of a national security statement expected Monday from Israeli Prime Minister Benjamin Netanyahu in response to Iranian threats to hit Israel after recent strikes on Tehran-backed assets in Syria, according to a report by Haaretz, an Israeli newspaper.
The developments come amid growing concern in Washington that Israel and Iran are on the verge of a clash that could spill dangerously beyond Syria, where there were reports Monday that missile strikes had killed more than two-dozen mostly Iranian forces supporting the Syrian government of Bashar Assad.
While no outside power claimed responsibility for the strikes, the Syrian Observatory for Human Rights said they were likely carried out by Israel. "Given the nature of the target, it is likely to have been an Israeli strike," Rami Abdel Rahman, who heads the Britain-based monitoring organization, told Agence France-Presse.
But the news agency reported that Israeli Intelligence Minister Yisrael Katz told a radio broadcast Monday that he was "not aware" of the missile strikes.
However, Mr. Katz also asserted that "all the violence and instability in Syria is the result of Iran's attempts to establish a military presence there. Israel will not allow the opening of a northern front in Syria."