Kuwait work ban 'permanent', says Philippine president Duterte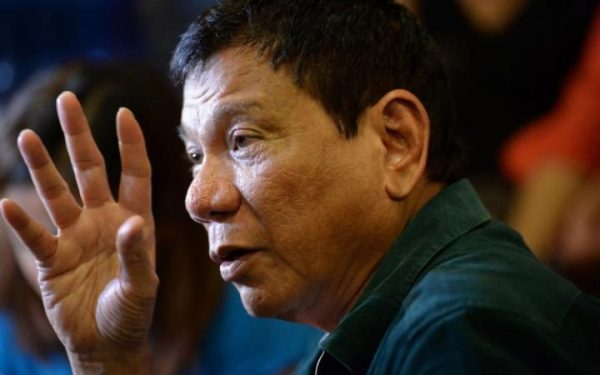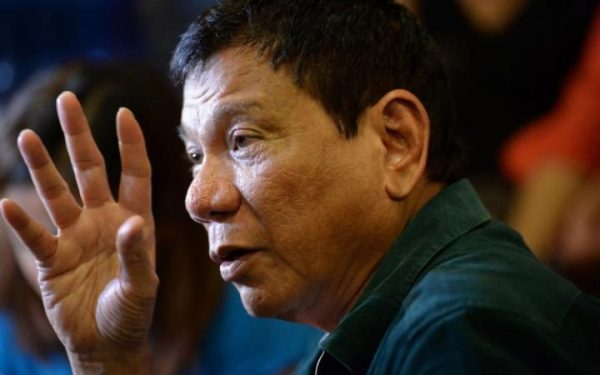 Philippine President Rodrigo Duterte on Sunday said the temporary ban on Filipinos going to work in Kuwait is now permanent, intensifying a diplomatic standoff over the treatment of migrant workers in the Gulf nation.
Duterte in February prohibited workers heading to Kuwait following the murder of a Filipina maid whose body was found stuffed in her employer's freezer
The resulting row deepened after Kuwaiti authorities last week ordered Manila's envoy to leave the country over videos of Philippine embassy staff helping workers in Kuwait flee allegedly abusive employers.
The two nations had been negotiating a labour deal that Philippine officials said could result in the lifting of the temporary ban but the recent escalation in tensions has put an agreement in doubt.
"The ban stays permanently. There will be no more recruitment for especially domestic helpers. No more," Duterte told reporters in his hometown in the southern city of Davao.
Around 262,000 Filipinos work in Kuwait, nearly 60 percent of them domestic workers, according to the Philippines' foreign ministry.
Last week the Philippines apologised over the rescue videos but Kuwaiti officials announced they were expelling Manila's ambassador and recalling their own envoy from the Southeast Asian nation.
Kuwait also detained four Filipinos hired by the Philippine embassy and issued arrest warrants against three diplomatic personnel, Manila said.
On Sunday Kuwaiti authorities were meeting regarding the row and the foreign ministry was due to comment later in the day on Duterte's statement.
The Philippines' ambassador Renato Pedro Villa told AFP on Saturday he will leave Kuwait on Wednesday, adding that he refused to comply with Kuwaiti demands for the names of staffers suspected of being involved in the rescues.
Duterte on Sunday described the treatment of workers in Kuwait as a "calamity".
He said he would bring home Filipina maids who suffered abuse as he appealed to workers who wanted to stay in the oil-rich state.
"I would like to address to their patriotism: come home. No matter how poor we are, we will survive. The economy is doing good and we are short of our workers," he said.
– 'Anger against Filipinos' –
About 10 million Filipinos work abroad, seeking high-paying jobs they are unable to find at home, and their remittances are a major pillar of the Philippine economy.
The Philippine government has for decades hailed overseas workers as modern heroes but advocacy groups have highlighted the social cost of migration, tearing families apart and making Filipinos vulnerable to abuse.
Duterte lashed out at Kuwait in February, alleging Arab employers routinely rape Filipina workers, force them to work 21 hours a day and feed them scraps.
However after the latest row, Duterte used a conciliatory tone as he addressed the "diplomatic ruckus" on Saturday.
"Apparently it seems as if they have anger against Filipinos… I do not want to send (workers) because apparently you do not like Filipinos," he said in a speech before Filipinos in Singapore.
"Just do not hurt them. I plead that they'd be given a treatment deserving of a human being," he said in the same event.
Duterte said workers returning from Kuwait could find employment as English teachers in China, citing improved ties with Beijing.
Describing China as a "true friend", he said he would use Chinese aid to fund the workers' repatriation.
Duterte added he was not after "vengeance".
"I'd address myself to the Kuwait government and the people: Thank you for helping my countrymen all these years. It is a debt of gratitude that after all you were able to help. So I have no anger, no hatred," he said.