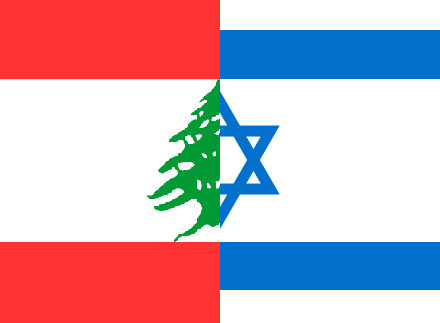 IDF Spokesman Brig.-Gen. Ronen Manelis warned in a rare op-ed on a Lebanese opposition website that a war with Israel could break out if Iran develops precision missiles in the country, Jerusalem Post reported .
"Lebanon has become – both by its own actions and omissions and by a blind eye from many members of the international community – one large missile factory,"  Manelis wrote on the  website.
"It's no longer a transfer of arms, funds or consultation. Iran has de-facto opened a new branch, the 'Lebanon branch.' Iran is here," he said.
"In Lebanon, Hezbollah does not conceal its attempt to take control of the state," he continued.
"The future of Lebanese citizens is in the hands of a dictator who sits in Tehran," Manelis  reportedly wrote, adding that "I think it is right to warn the residents of Lebanon of the Iranian game in their security and in their future."
According to IDF assessments, Hezbollah has  least 100,000 short-range rockets and several thousand more missiles that can reach central Israel. In addition to a massive arsenal of rockets and missiles, Hezbollah is able to mobilize close to 30,000 fighters and has flouted its tunnel system, complete with ventilation, electricity, and rocket launchers.
Hezbollah has also increased its military capabilities due to its fighting in Syria on the side of President Bashar Assad, and has spread its troops across the entire Middle East.
"The past year has been further proof that Hezbollah serves as an operational arm of Iran. In every place where there was instability, we discovered the fingerprint of Iran and everywhere we discovered Hezbollah's involvement," Manelis  reportedly wrote.
Some 200 villages in south Lebanon have also been turned into "military strongholds" from which Hezbollah militants are able to watch Israeli soldiers at any moment.
"The ordinary citizen will be mistaken to think that this process turns Lebanon into a fortress, it is nothing more than a barrel of gunpowder on which he, his family and his property are sitting," Manelis said in his op-ed on Sunday.
"One in every three or four houses in southern Lebanon is a headquarters, a post, a weapons depot or a Hezbollah hideout. We know these assets and know how to attack them accurately if required."
"The future of Lebanese citizens is in the hands of a dictator who sits in Tehran," Manelis  reportedly wrote, adding that "I think it is right to warn the residents of Lebanon of the Iranian game in their security and in their future."