25,000 Syrian rebels back Turkish force in Syria, says FSA commander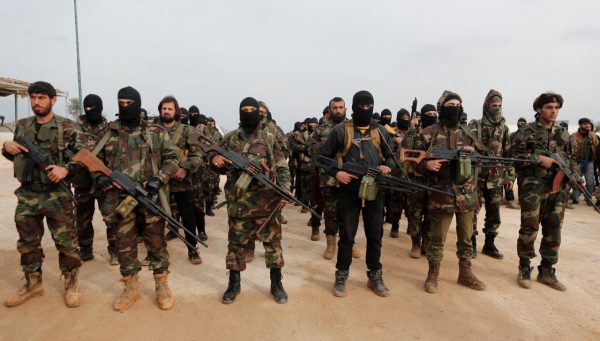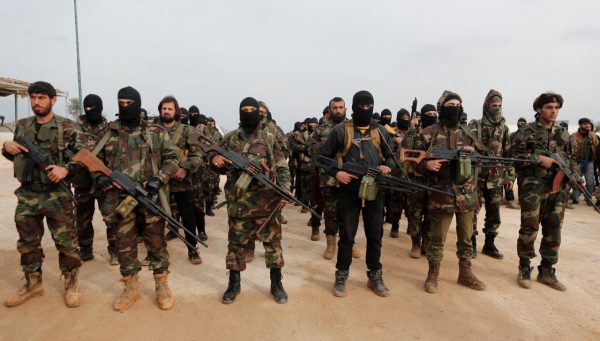 Around 25,000 Free Syrian Army rebels are joining the Turkish military operation in northern Syria with the goal of recapturing Arab towns and villages seized by the YPG Kurdish militia almost two years ago, a rebel commander said on Sunday.
Major Yasser Abdul Rahim, who is also the commander of Failaq al Sham, a main FSA rebel group in the operations room of the campaign, said the rebels did not seek to enter the mainly Kurdish city of Afrin but encircle it and expel the YPG.
"We have no interest in entering the city only the military targets inside the city and the villages around it. We aim to encircle the city and ensure the militias are evicted. We won't fight in the city as we have no problem with civilians," he said.
A main goal of the military operation was to recapture Tel Rifaat, a town southeast of Afrin, and a string of Arab villages the YPG captured from rebels in February 2016, driving out tens of thousands of inhabitants, Abdul Rahim said.
"The task of the Free Syrian Army is first to regain sixteen Arab towns and villages occupied by the foreign militias (YPG) with the help of the Russian air force," Abdul Rahim told Reuters in a phone interview from inside Syria.
The fighting forced at least 150,000 residents of these villages to flee to Azaz. They are sheltering in camps at the Turkish border and rebels say they have not been allowed to go back to their homes.
The mainly Arab rebels accuse the Syrian Kurdish militia of forcibly displacing Arabs from the villages in what they say is a deliberate policy of ethnic cleansing. The YPG denies these allegations.
Tel Rifaat and nearby areas including the Menigh air base fell to the YPG as the rebels were trying to fend off a major assault by Syrian government forces backed by the Russian air force and Iranian-backed militias.
It was a prelude to the rebels' defeat in eastern Aleppo – their biggest single setback of the civil war.
Turkish troops have targeted these YPG-held Arab villages in artillery and aerial attacks on the U.S.-backed Kurdish militia it aims to sweep from its border, rebels said.
The rebels taking part in the assault are mainly the same factions that took part in the Turkey-backed operation launched in 2016 to drive Islamic State from the border and to prevent further expansion of YPG influence.
REUTERS