15 Syrian refugees found frozen to death while trying to flee into Lebanon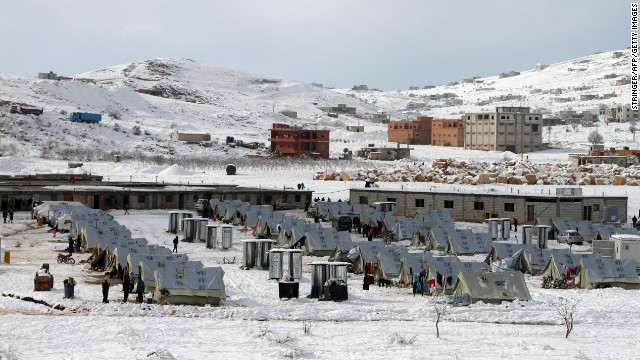 Fifteen Syrian refugees – some of them children – have been found frozen to death while trying to cross the mountainous border into Lebanon.
Thirteen bodies were found on Friday and two more were discovered on Saturday after the area was hit by a fierce snowstorm.
Lebanese civil defence officials found the bodies after being told a group of refugees were in trouble near the Masnaa border crossing .
Local reports say the group had been abandoned by smugglers.
Two smugglers have reportedly been arrested.
Several refugees were rescued, including a young boy who was found wandering by himself.
The group were taking the same route hundreds of thousands of Syrians have taken before them trying to flee the conflict at home.
Lebanon, with a population of four million, has taken in nearly two million Syrians since the war began in 2011. Less than half are registered with the UN refugee agency UNHCR
The Lebanese authorities brought in new restrictions in 2015 to try to restrict the number of refugees arriving in the country, because of the limited help Lebanon was getting from the international community to deal with the crisis
BBC