Syria's FM slams Turkish leader after Assad comments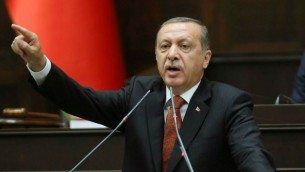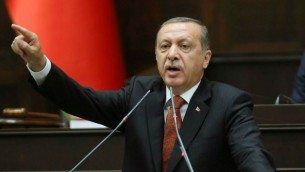 Syria's Foreign Ministry said Turkish President Recep Tayyip Erdogan supports terrorism and bears "prime responsibility for the bloodshed in Syria."
The ministry fired back after Erdogan on Wednesday called Syrian President Bashar Assad a "terrorist" who should have no part in Syria's post-conflict future.
Erdogan's comments were his sharpest against the Syrian president in months and came as Turkey, Russia and Iran are trying to advance peace efforts.
Turkey is a supporter of the Syrian opposition, which said Assad should have no role in any future political transition. The government, which has gained the upper hand in the civil war thanks to heavy Russian and Iranian support, has adamantly rejected that demand.
The Syrian Foreign Ministry said Erdogan has offered "limitless support" to all kinds of "terrorist groups." The Syrian government refers to all those who have taken up arms against it, including mainstream opposition groups, as terrorists.
An Nahar