Tillerson says embassy move could take years while Czechs say Trump's idea is not good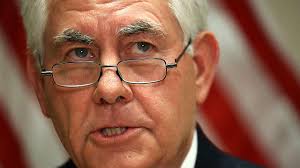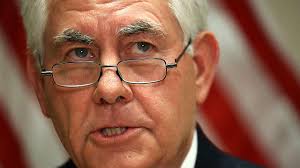 U.S. Secretary of State Rex Tillerson says it will likely take several years before the United States opens an embassy in Jerusalem.
Tillerson is holding a news conference with French Foreign Minister Jean-Yves Le Drian in Paris. He says it will "take some time" to acquire a site for the embassy, develop building and construction plans, obtain authorizations from the Israeli government and actually build the embassy.
Tillerson says it won't happen this year, and probably not in 2018.
He also says Trump's recognition of the city as Israel's capital "did not indicate any final status for Jerusalem."
He says the United States is making clear that Jerusalem's borders will be left to Israelis and Palestinians to "negotiate and decide."
U.S. President Donald Trump's decision to recognize Jerusalem as Israel's capital angered Palestinians and sparked protests across the region.
Czechs won't move their embassy
The new Czech prime minister has dismissed a suggestion by President Milos Zeman that the Czech Republic should follow the U.S. example and move its embassy from Tel Aviv to Jerusalem.
Talking to the Czech public radio on Friday, Andrej Babis says "this idea of President (Donald) Trump is not good. You can see the reactions."
Babis says "the big countries should seek peace."
Trump's decision to recognize contested Jerusalem as the capital of Israel broke with decades of U.S. policy, angering the Palestinians and igniting protests across the region.
Zeman said in a television interview late Thursday that he was happy with Trump's decision and the Czech Republic and the European Union should do the same. Zeman said as early as 2013 that the Czech Republic should relocate its embassy to Jerusalem, angering Arab leaders.
The Czech Foreign Ministry said it has no such plan to follow the U.S. president's example.
Zeman's position is largely ceremonial and the government is in charge of foreign policy.
ASSOCIATED PRESS